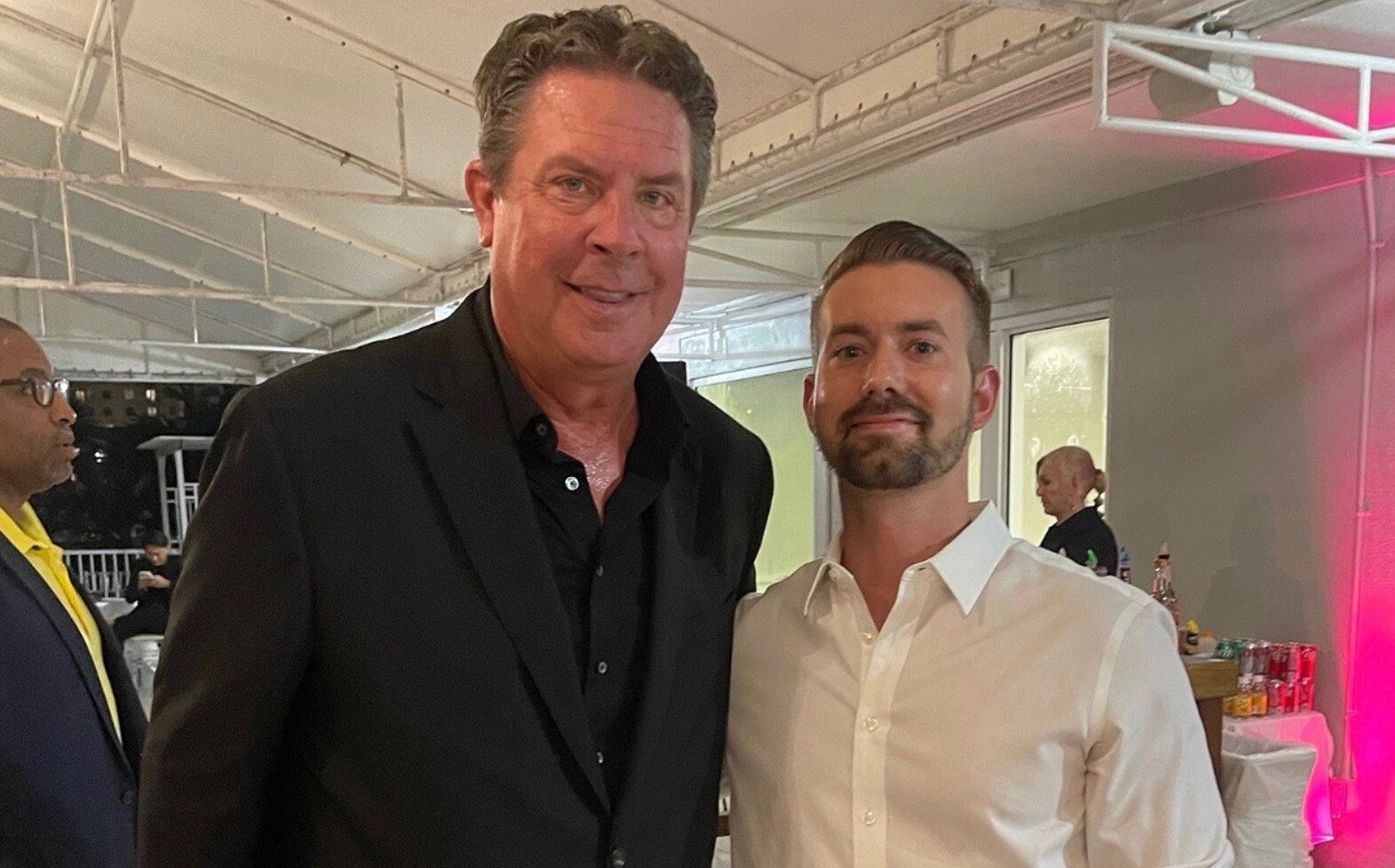 Dan Marino, Former Miami Dolphins Quarterback & Mike Visnick, CEO of TRNDY Social
While there's nothing inherently wrong with prioritizing profit and focusing all efforts toward achieving financial objectives, it sets a stellar example when founders and business owners manage to pursue both profit and purpose. Considering that no rulebook stipulates that all organizations must look beyond the numbers, it also makes it all the more impressive when CEOs and companies go the extra mile to make a difference in the lives of others and communities. Mike Visnick, the strategic mind at the helm of TRNDY Social, demonstrates that companies can place equal emphasis on company growth and cause-oriented initiatives when he made a generous donation at the Dan Marino Foundation's Charity Cigar Night.
A 501(c)(3) organization that operates with the overarching mission to empower individuals with autism and developmental disabilities, the Dan Marino Foundation hosted an event that gathered some of the most prominent names in today's sports marketing industry, including TRNDY Social and its CEO, Mike Visnick. But, Mike's appearance at the charity event is not the first of its kind as the company, its staff, and the athletes under their wing have been involved with several foundations over the years.
Highly trusted by countless brands, TRNDY Social is a full-service and award-winning agency heralded as "The Bridge from Brands to Celebrities." It not only enables athletes to build a solid reputation and increase visibility but also connects them with brands. Right now, it represents a long list of high-profile names, such as Donovan McNabb, Tiki Barber, Terrell Owens, and more.
On top of handling a variety of athlete's marketing and reputation management, TRNDY Social also forges partnerships between brands and the athletes in its roster, a move that rests under the recognition that leveraging athletes as a marketing tool to grow brand awareness and establish credibility in the competitive space of direct-to-consumer products is a value-rich strategy.
"Celebrity marketing means significantly more than sponsoring videos or glamorous Instagram posts," said Logan Simmons, the CMO of TRNDY Social. "The right celebrity marketing strategy enables companies to reach their target groups in a direct way and retain them sustainably."
Since its launch, TRNDY Social has managed to support both athletes and brands to reach greater heights, thanks to its strategic approach toward driving real fans, customers, and conversions, as well as the expertise of its founders, who are D2C brand owners, television executives, and music industry leaders.
The deep-rooted relationships that TRNDY Social has forged aren't just with top athletes, celebrities, record labels, and brands. It also has ties with numerous charities and foundations, which makes the presence of Mike Visnick during the Dan Marino Foundation's Cigar Night a given.
"The sports marketing communities come together to give back, and this event is no different," shared Mike. Logan Simmons, TRNDY Social's CMO and cofounder, also added, "We have an amazing employee with a special needs daughter and this foundation holds a special place in our hearts. God has been good to us, and it's our job to pay it forward."