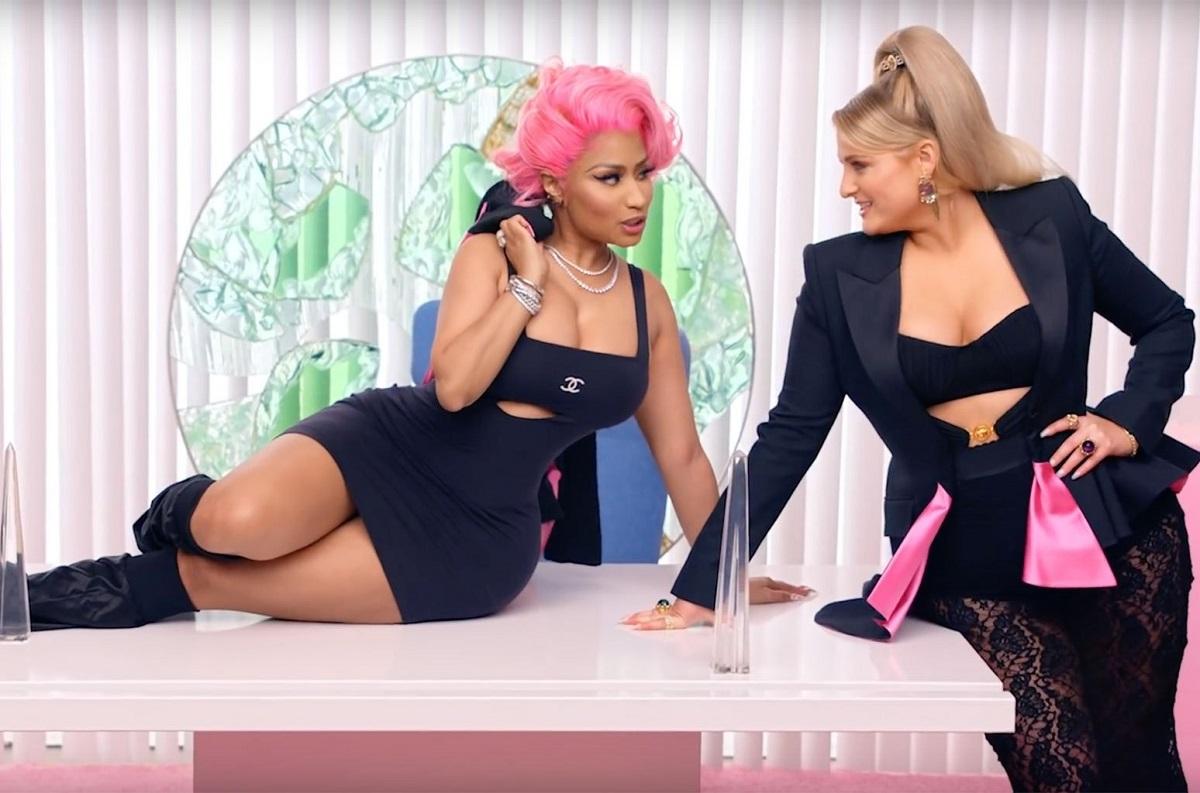 Meghan Trainor dropped a music video for the song "Nice to Meet Ya" featuring Nicki Minaj off her new album, Treat Myself, on Friday.
In the clip inspired by the 1988 movie Working Girl, Trainor posts up with her girlfriend co-workers at the office, as they all don different pastel-colored suits and break out into a dance routine to the bubbly pop record, which makes for a pleasing aesthetic.
Treat Myself arrived on Friday (January 31) and features the previously released tracks "No Excuses," "Wave," and "Blink," along with those aforementioned collabs. Next up, Trainor will be touring with Maroon 5 this summer.
The Queen is kicking it into high gear for 2020. She will appear on the season 12 premiere of "RuPaul's Drag Race" on Feb. 28 and is a speaker at Irving Azoff's Keynote Conversation at Pollstar Live! 2020 in Los Angeles next month.