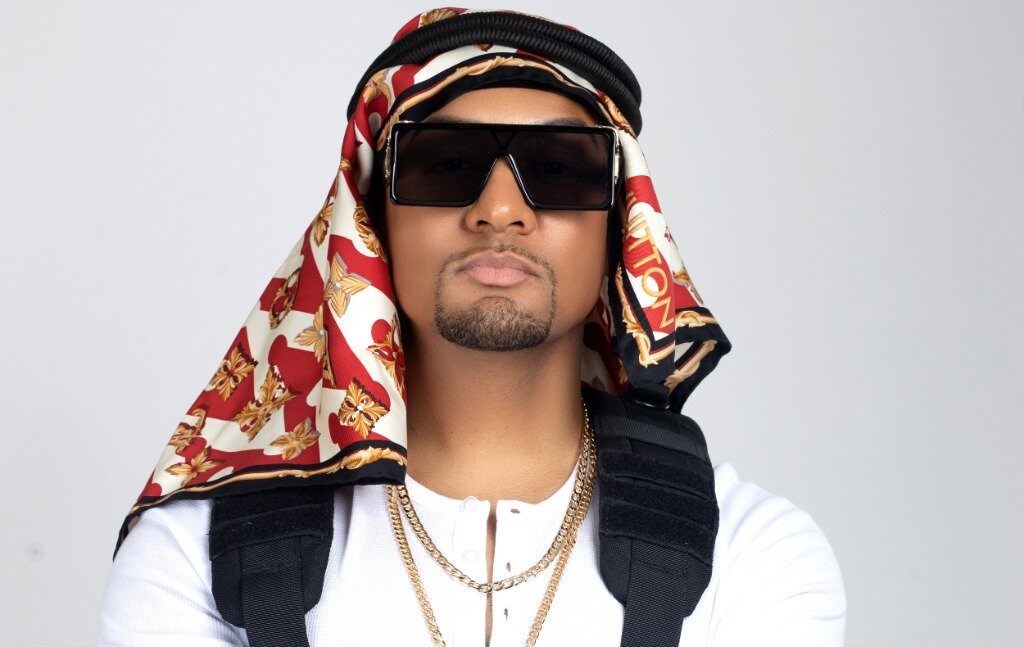 The Artist
Born to a Caucasian mother and Caribbean father, McKell was blessed to be exposed to the many different lessons life has had to offer from a young age. This 5'8″, curly haired, outspoken young man knew who he was from very early on in life. Everything from dance classes, vocal lessons, and acting classes to writing lyrics, styling visuals, and directing videos has made McKell the amazing performer he is today.
As someone who is the entire package – with many works to show for – no one can say they "made McKell". His very image, sound, career direction, personal brand – even his own marketing – lets us know that McKell is more than capable of being a back-up dancer for Mario or simply a face for a gym ad. However, his chameleon-like ability to take on multiple roles – be it creative or casting director or stylist – has not taken the focus away from his vocal and lyrical abilities.
McKell not only demonstrates his rap ability with every new single that he drops, but also his ability to write tracks that work for men and women alike. Taking influence from Notorious B.I.G's storytelling to Foxy Brown's cadence to Jodeci's style with Nicki Minaj's epic flows and deliveries, McKell continuosly hones his artistry by creating catchy hooks and melodies, writing a song from start to finish, and finding a way to have all elements exist in a song harmoniously.
The Past
From working as an extra in movies, music videos and TV shows to booking small corporate gigs and working behind the scenes at his talent agency, McKell has taken on many roles in his music career. Add dance and acting classes to the mix, and he was able to take everything he had learned from the ins and outs of the entertainment industry to build his own foundation as an artist.
This importance of building his own foundation before working with any type of management team was what pushed McKell towards hustling every which way he could – until he had something he was confident he could wow the world with. McKell's first mixtape, Anomaly, which was released on several platforms in 2010, showcased his knowledge of hip-hop and R&B by incorporating samples that date from the 1960's to early 2000's. Despite the mixtape being a raw body of work recorded in a home studio, McKell presented his pen range and amazing ear for dope sound through co-producing beats and telling anecdotes of love, sex, cheating, and the streets.
In the two years following the release of Anomaly in 2010, McKell pushed harder and farther with the release of several more works both separate and together with Anomaly, including fashion shoots and ad campaigns. Still he continued to pursue songwriting, and in September 2021 – in true McKell fashion of "go big or go home" – he dropped not one, not two, but three singles simultaneously: Love's Intoxication, My Type (Be Your Clyde), and Dasani.
The Present
In addition to maintaining his social media with his music and fashion evolution, McKell has also released a vlog on YouTube to allow a closer look into his life and creative world – as well as the slightest peek into his personal life. Since the release of his singles, Love's Intoxication, My Type (Be Your Clyde) and Dasani in 2021, McKell has continuously been writing and recording new material, trying out different sounds and subject matters, and simply creating freely.
With a new set of EPs to come out, McKell has prepared his fans by creating a concept video of what his live performance rehearsals will ultimately look like. Taking an unconventional approach to a music video, McKell showcased his range of acting, rapping, singing, dancing, writing, directing and overall stage presence, with this release. With the assistance of ten dancers, two choreographers, two cameramen and a range of different lighting technicians; the seven-track medley offers a different visual for each song – with different subject matters and different vibes – to give a good taste of what McKell's World will bring to the table.
McKell wanted viewers to know that he was born to be a performer and that he is more than just a rapper. Considering he was not just the performing artist but also the director, producer and stylist, one would say he's the whole damn package.
The Future
Currently working on a five-volume EP – each to be titled McKell's World – McKell promises every album will have something for all music fans: bars for the rap heads, soul for the R&B fans, melodies for the pop masses; as well as a lineup of incredible features including Grammy-nominated artist, The Game.
As Mckell seeks to be the best of the best – not wanting to be beholden to anyone or anything – he carefully nitpicked all the right beats and features for the upcoming albums; even choosing to write 18 of the 25 hooks himself. In the end, McKell's World Vols. 1 – 4 was born: a cohesive music experience of rap and vocals that feature witty lines, classic references, real-life stories of love and sex, and living your best life.
The entire project was brought to life with the help of seasoned engineer, Jeff Crake – who put a lot of time into editing – at Canada's best recording studio Metalworks, where other Canadian artists like Drake have also recorded. "McKell's World is melodic, yet hard and has a real commercial appeal," McKell says. "A touch of classic sounds fused with modern delivery." Witty lines. Classic references. Real stories. Dope beats. With the EPs raring to go, it'll only be a matter of time until McKell becomes a household name.
His only goal now is to find a team with connections to the right people, with a bigger platform that can somehow keep up with all that is McKell.