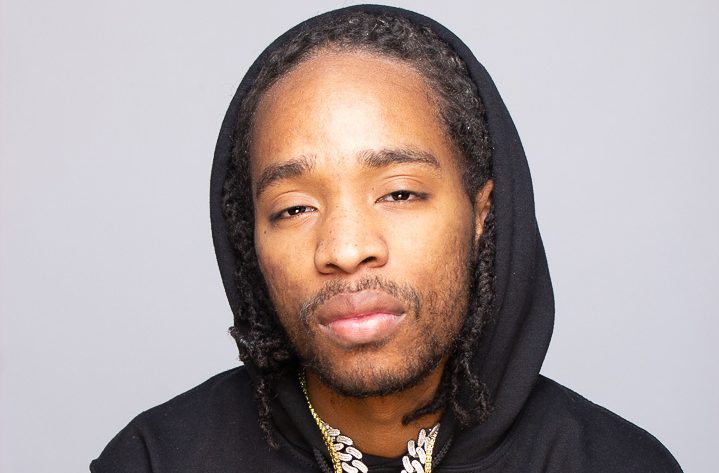 Instrumental to the success of any entertainer is the right manager behind the scenes guiding that artist's career. Responsible for everything from marketing and promotions to booking shows, handling contracts and music selection, a manager is key in the advancement of an artist from one level to the next.
And that's exactly the role that entrepreneur/ music manager/ marketing genius Masta Johnson has been playing for the past two years for San Antonio-based rapper Boss Tripp 4Tre. Under Johnson's guidance, Tripp's career of has taken off like a rocket. Featured on well-respected media outlets such as ThisIs50.com, Spotify.com, 24hip-hop.com and thehypemagazine.com, just to name a few, Tripp's music has climbed to new heights.
But even though he continues to make the right connections within the music industry as a manager and consultant to various other artists and record labels, Johnson has his hands in several other investments. Much like entertainment moguls Russell Simmons, Diddy and Jermaine Dupri, who have elevated their platforms into fashion, film, TV and even media, Johnson also co-owns his own clothing line Bossed Up Productions with Boss Tripp 4Tre, his blood brother, as his business partner.
"My main goal has always been about legally making my own money," Masta breaks it down. "Even as a kid, I was focused on getting paid, but I didn't want to go the same route as all the drug dealers I came up around. I hung around them and learned from them, though. I learned how to hustle, work ethics and the importance of making solid connections. At the time, I didn't know I was picking up on the business skills that would help me today."
Born in San Antonio, Texas and raised in Cleveland, Ohio, Masta has been about his business for as long as he can remember. Coming of age in the drug-infested neighbourhoods of the city, his ultimate goal has always been to get his hands on some money.
"I took a liking to the drug dealers not for being drug dealers but for being cool and being business minded," Masta thinks back. "I wasn't trying to be like them. I never sold drugs. They wouldn't let me. They used to tell me that wasn't the life I wanted. They were like 'I see you. You're a cool cat, but I don't want this for you.'"
So to get some paper in his pocket, Masta raked leaves, cut grass and did any odd job that would earn him some dough. "My thing was making money. I was more of a hustler," he reveals. "My mother's boyfriend at the time did lawn service. I learned at an early age how he did his business because I didn't like stuff handed to me."
When he wasn't on a paper chase, Masta was teetering in the music business. He would sit in on aspiring local artists' studio sessions here and there, picking up a little bit at a time. Eventually, he ran across a local artist who had a studio in his home and allowed Masta to come over and make beats and record songs.
"At that time, I knew I wanted to do something with music," Masta divulges. "I just didn't know what I wanted to do."
Along with a studio, the guy also had a store. Because Masta always had an eye for fashion, he made some t-shirts and put them in the store for sale. "That's when I first started learning branding and marketing," Masta explains.
Over the years, he continued to tinker with music and his clothing line, but it wasn't until his senior year in high school that he realized his full potential. He wrote a poem for a classmate to perform at a school talent show, but after she didn't like the poem, Masta made it into a song, performed it himself and won first place.
"I wasn't even a star," he says, "but I knew if I could do this, I could make someone be a star."
After high school graduation, he earned an Associate degree in business administration. Over the years, he continued to soak up as much knowledge as he could. He launched Bossed Up Productions in 2014 and officially got the company incorporated in 2018 with his brother Tripp.
Together, they were searching for the right artist to sponsor and promote the brand. But after Tripp dropped his 2020 runaway single "Making A Way," they need to look no further. Since then, both Bossed Up Promotions and Tripp's music career have continued to elevate.
Seeing the success of Tripp and the clothing line, other artists have courted Johnson's expertise and industry know-how as a business consultant. "My goal is for the artist to be happy with the music that they are making and know that they can come to me if they have any issues with their music career," says Johnson. "I want them to succeed in their career. And I'm going to do whatever it is to help them succeed."
Connect with Masta Johnson on social media for updates on new music, videos, and more; @___masta