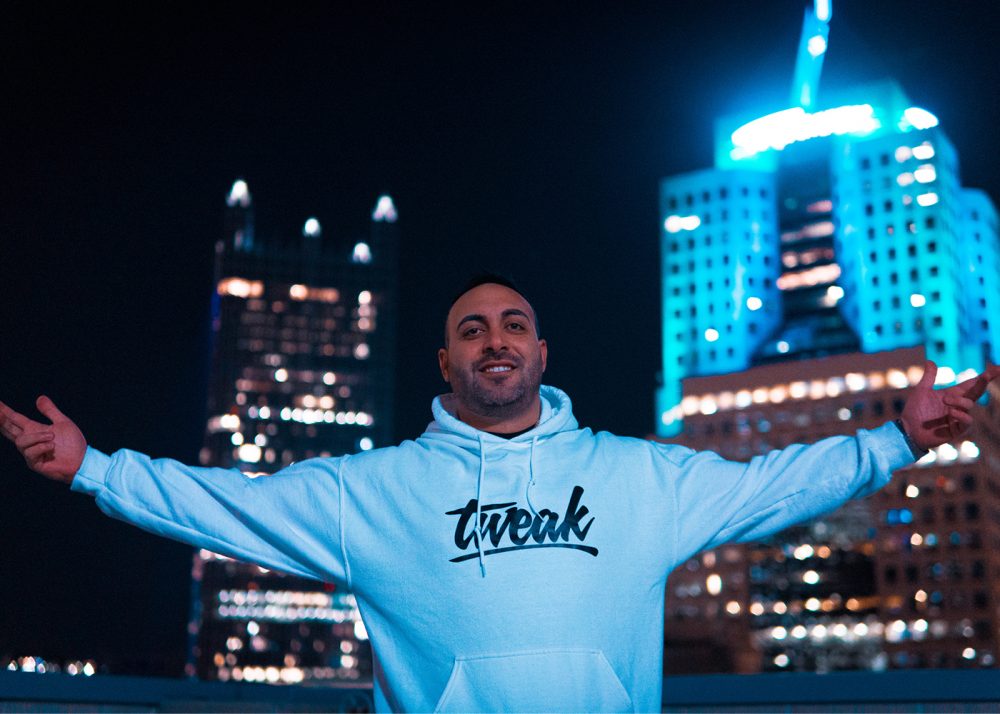 Why don't you tell us about you?
Well, to start things off, My name is DJ Tweak and I am a DJ and Producer.  I was born in Aleppo, Syria but raised in Pittsburgh, Pennsylvania.  I pretty much have been obsessed with music since around age 8 to the point where Iw ould play around and try to make beats and instrumentals everyday after school.  It was just something I love to do.  It allowed me to start learning how to use production tools to make music at such a young age which had a major impact on me becoming a DJ and producer.  Once I learned how to make music, I wanted to constantly remix different songs and create mashups and blends that helped the name Tweak come to life.  People started calling me Tweak because I used to always change songs up, and it kind of stuck.  That's how DJ Tweak came to life actually.  I entered the DJ Scene at around age 15 or 16 and since then, it's literally been my biggest passion in life.
What makes you different as a person and as an artist/producer?
Being Unique is simply what makes me different as an artist or a producer.  I like to give my fans an experience they will never forget.  I specialize in creating my own edits for my dj sets so that no one else has to give me that level of creativity so that my fans can experience the difference at any show.  I want all my shows to be a unique experience for everyone that comes to watch me DJ.  Honestly, the name Tweak started when people started calling me that because I never played original edits and tweaked every song I ever played to make it unique.  In addition, artists and djs lose the focus on treating their career as a business.  It has to be built correctly, branded, and involves continuous optimization to get to the next levels in this industry.  And it takes years.
How did you get to where you are today?
Honestly, lots of sacrifice and hard work.  I simply built a Brand.  People don't understand the struggle djs have to get their name out there and start growing.  We don't really put out music unless it's a mixtape or an independent release, so unlike other artists, we have to get a little bit creative on getting ourselves out there and getting noticed.  What did it for me, was creating my own brand.  Branding is one of the most important skills a DJ or an artist needs to know.  You have to build a brand and do it right.  It's easier said than done because it takes years and years to finally build that perfect brand that is recognizable in the industry and it is endless work and sacrifices to get you there.
What do you want to accomplish in life?
I want to change the game.  I know every artist says that, but I can honestly see why.  We all want to do something different and unique for us to leave an imprint in the industry.  This industry is filled with extremely creative artists that are constantly fueling up my passion to increase my creativity even more and do something different that changes things.  My main goal is to bring people together through music.  I like to mash up different genres with hiphop and create tracks that can bring fans of multiple genres together to enjoy a single piece of art that speaks to all of them.
Where do you see yourself in 5 years?
I want to continue building and growing my brand.  I want the next 5 years for me to have a significant impact on the growth of my career in many ways.  I definitely want to release a few albums but in the meantime, I want to continue touring and playing shows in venues and clubs across the USA, Mexico, and Canada.  I am a networker and have great relationships in many cities and countries.  I want to try to influence as many new artists and djs to treat their career as a business and do it right from day one.  I believe having the ability to inspire and teach is a gift and I want to do that as much as I can in the future.
What challenges have you had to overcome along the way?
No success comes without its challenges.  I am a big believer when it comes to challenges that shape up your success.  Obviously, as a young dj and producer, it took years for me to even establish a footprint in the industry.  Honestly, that could be the most challenging aspect about your growth if you are not ready or aren't expecting the level of challenges that comes with this journey.  I had to learn to grow within myself and work hard and never give up to get to where I am.  One of the biggest things also people need to know is that you can never stop learning.  You can learn something new everyday that helps you get to the next level easier.  You have to treat this as a business and give it 100%.  Everything learned, is earned, and will help shape your growth.  There is absolutely no other way.
What do you bring to the music world?
I bring change, creativity, and passion.  I love what I do so much that I can't help but be better each and every day and keep growing myself.  Like I mentioned before, I want to give my fans an experience, always.  No matter where they see me, they are getting a show.  From my custom edits, remixes, mashups, wordplays, even mixing, I want it to be different each and every show and make people love coming out to experience one of my shows and I feel like that is the best thing you can bring to the music world.
What legacy do you want to leave behind?
I want to be the DJ and Producer that influences younger generations and inspires them to build on their creativity and become artists.  This industry is so powerful because it can simply change anyone's life.  Sometimes, the influence you provide as an artist can help shape someone's future or the way they look at things and I want to be the DJ and Producer that inspired kids to want to become artists and harness and expand on their passion and creativity.  There is absolutely no greater gift in the world.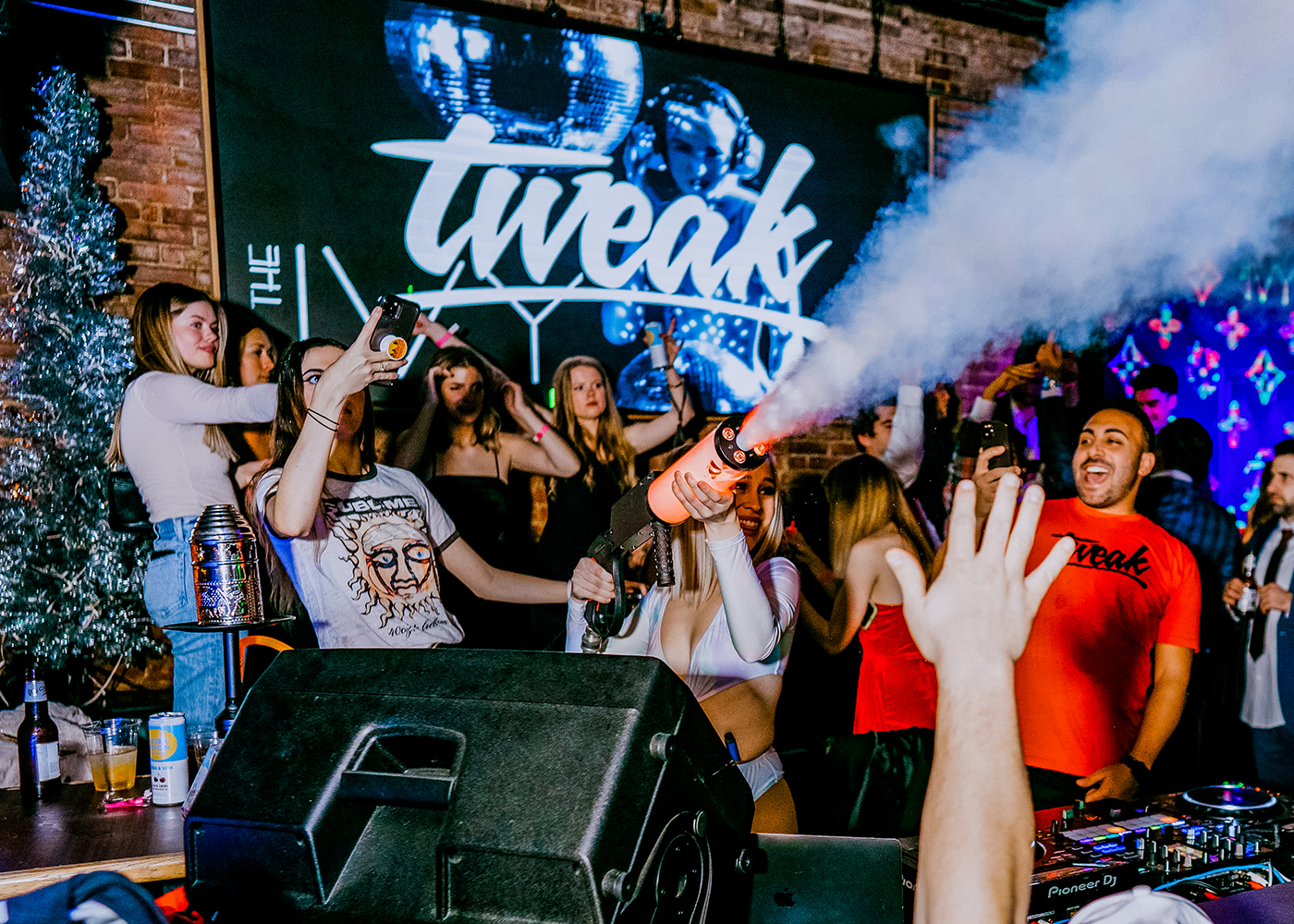 What's your best piece of advice for readers who desire to find success in their life?
NEVER EVER GIVE UP.  And DON'T EVER LET ANYONE TELL YOU THAT YOU CAN NOT DO SOMETHING.  The biggest piece of advice I can give anyone who wants to be in this industry is that anything can happen.  Even though it may require hard work and sacrifice, nothing big happens overnight.  It takes will power and persistence to make it, and if you are passionate about what you do, and you are willing to work hard, you can accomplish anything.
You can find me and listen to his music at the following online platforms:
Instagram: https://www.instagram.com/tweakofficial
Facebook: https://www.facebook.com/tweakofficial
Twitter: https://www.twitter.com/djtweakofficial
Soundcloud: https://www.soundcloud.com/djtweakofficial
Youtube: https://www.youtube.com/c/djtweak
Spotify: https://open.spotify.com/artist/44ULaMXIkxkAGmEyXyhefK
Apple Music: https://music.apple.com/us/artist/dj-tweak/418619073
Beatport: https://www.beatport.com/artist/dj-tweak/1010104
Official Website: https://www.djtweak.com