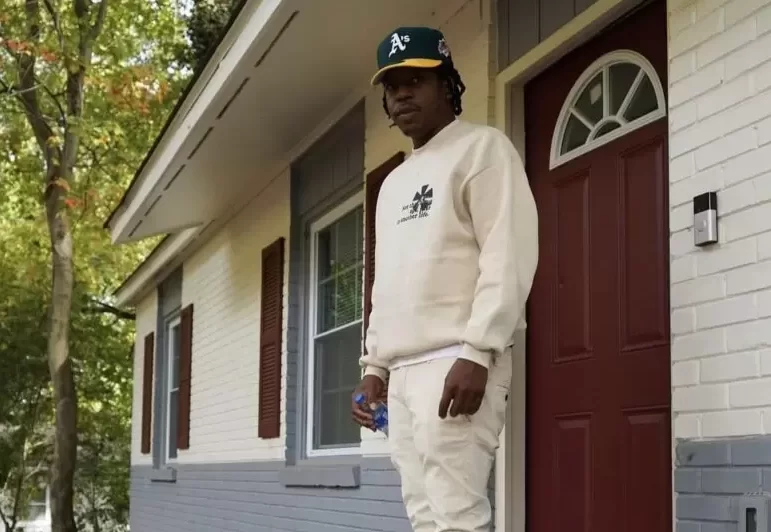 Len Lama, a multi-talented artist from New Rochelle, NY, is making waves in the music industry with his unique sound and creative process. His journey into music began with playing instruments and learning about poetry, which later evolved into recording songs at home with his brother Marvillous Beats and close friend Boogie Nation.
Inspired by a myriad of creatives, from Dave Chapelle to 50 Cent & G-Unit, Dipset, and artists from the late 90's/early 2000's, Len Lama draws inspiration from life itself and the genius creators he encounters daily. His creative process is straightforward – he sifts through beat packs from producers he knows, and when a beat instantly makes him start rapping, he knows he's found the one.
Len Lama's average day starts early, with prayers and planning for the day ahead. With no set schedule, every day feels like a Friday for him. His music often carries a hidden meaning, an "if you know you know" kind of art. He aims to be honest in his art, hoping to resonate with listeners who share similar experiences or interests, and to spark the creativity of the next generation of artists.
Collaboration is a significant part of Len Lama's work. He frequently co-creates with other artists, leaving open spaces in his beats for others to contribute. His fans and supporters are more like friends, with whom he shares ideas and conversations on social media and during live sessions.
The freedom and the opportunity to travel are what Len Lama loves most about his line of work. He's learned a lot and met some incredible people along the way. While he admits to having experienced performance anxiety when he was just starting, he now feels less pressure when releasing art, thanks to his growing resume and the recognition he's received.
For those looking to break into the music industry, Len Lama's advice is simple: "Do what you like and don't overthink it. At the end of the day, it's all subjective. Someone out there can relate, so do it for those people that are like you."
Len Lama is a testament to the power of authenticity and creativity in the music industry. With his unique sound and dedication to his craft, he is undoubtedly an artist to watch.