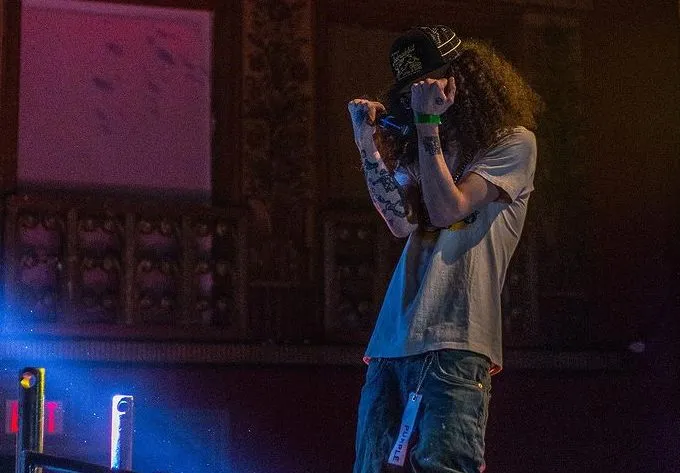 In the vast landscape of the music industry, there are artists whose stories resonate deeply with listeners. One such artist is BNE MAJORLY, a talented musician who has overcome numerous obstacles to pursue his passion. Born in Timmins, Canada, and raised in Montreal, BNE MAJORLY's journey has been marked by hardship, addiction, and homelessness. However, through his unwavering determination and love for music, he has emerged as a rising star in the industry. In this article, we will delve into BNE MAJORLY's life, his musical accomplishments, and his vision for the future.
BNE MAJORLY's early life was far from easy. He dropped out of high school at a young age and found himself in and out of group homes. Constantly moving from city to city, he struggled to find a sense of belonging. Throughout his journey, he was often labeled as the "Poor Kid," which only added to his feelings of isolation.
During his late teens, BNE MAJORLY faced the daunting challenges of opiate addiction and homelessness. These struggles not only tested his resilience but also claimed the lives of many friends lost to drugs and gang violence. Despite these hardships, BNE MAJORLY found solace in music—a creative outlet that allowed him to express himself authentically.
For over a decade, BNE MAJORLY has been honing his musical skills. However, it was only recently that he decided to take his craft seriously. With an impressive list of accomplishments under his belt, including opening shows for major artists like Fetty Wap, Lil Pump, NLE Choppa, and Ice Cube, BNE MAJORLY is making waves in the industry.
BNE MAJORLY's music is a reflection of his life experiences and the struggles he has endured. Through his lyrics, he speaks directly to those who have come from nothing, from the bottom. His music resonates with listeners who can relate to his journey and find inspiration in his story.
BNE MAJORLY's ultimate goal is to break through to the US market and embark on a successful touring career. He aspires to create simply good music for his fans, connecting with them on a deeper level through his artistry. With his favorite single, "LiT," BNE MAJORLY showcases his unique style and captivating energy.
BNE MAJORLY's journey from a troubled past to becoming a promising musician is nothing short of inspiring. Through perseverance and an unwavering passion for music, he has overcome adversity and emerged as a rising star in the industry. As he continues to create powerful music that resonates with listeners, BNE MAJORLY's vision of success in the US market and touring is within reach. Keep an eye out for this talented artist as he continues to make waves in the music world.