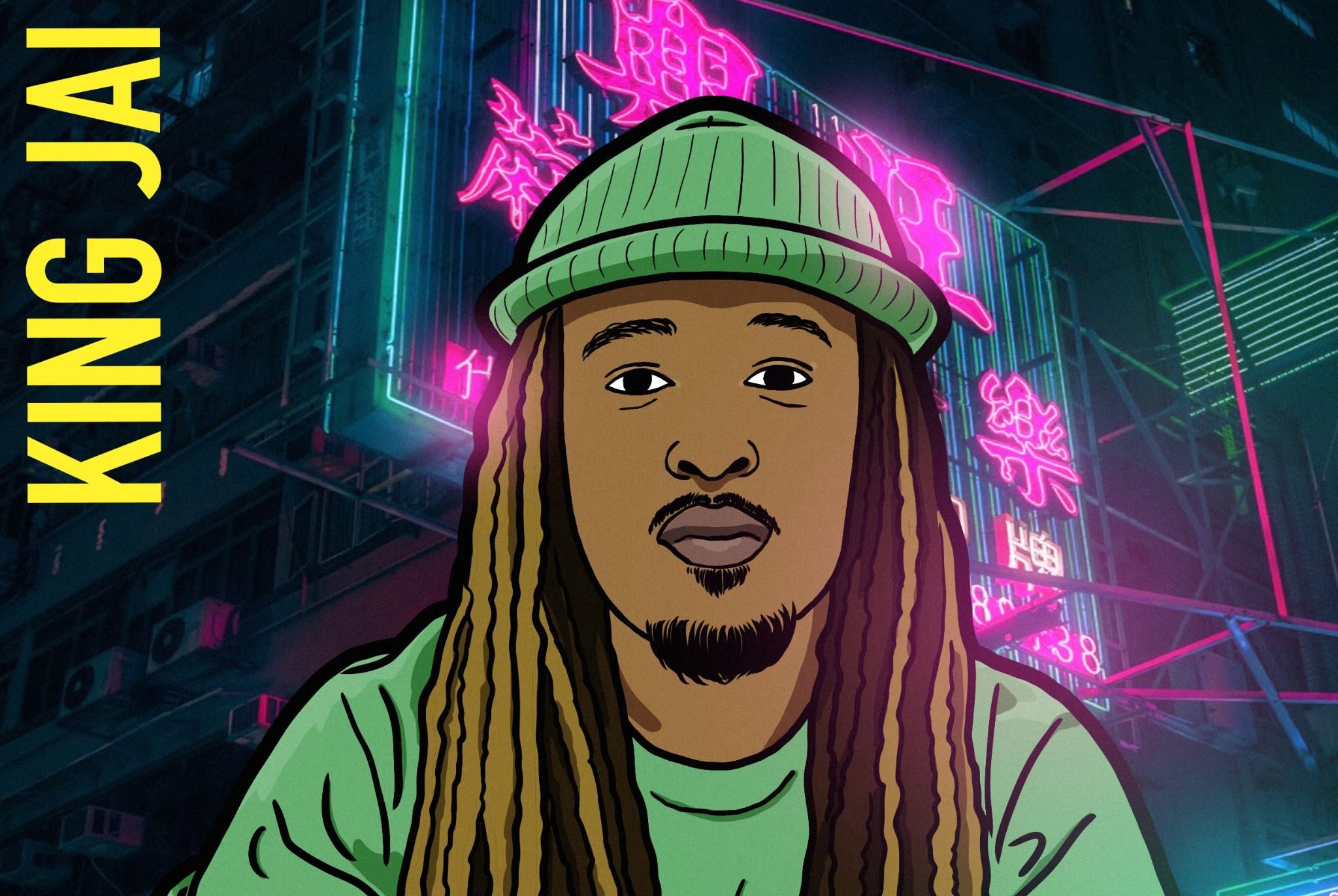 King Jai is a self-made musician in his own right. Based in Atlanta, the talented rapper has made himself a name on the streets through his own unique marketing strategy. This involved walking with a billboard through his populous city, earning him the title of "The Hardest Working Rapper In The Game," and this is also proven through his latest offering 'Houdini', featuring a verse from Birmingham, Alabama, rapper JABO.  King Jai has also just signed a multi-year music distribution and TV Sync deal with AMG//SONY out of Toronto, Canada.
The track features a tight, hard-hitting beat paired with an atmospheric melody line that works hand in glove with King Jai's straight-talking lyrics. His vocals are laced with emotion and sincerity – it's clear to see he means everything he raps and it comes straight from the heart. With all these different ingredients being put together, the overall feeling of the track is a crisp, modern, urban track mixed with some contemporary rap components resulting in his own molding of the genre.
The track surrounds getting rich quick in every sense. One day nothing is there, then the next day that can all change, and King Jai wants to use this as his inspiration with music and career showing that his passion and hard work can pay off. Speaking about this he explains: "All of this is like magic because one minute nothing is there and another minute everything is right in front of you."
King Jai is fresh from the TV debut of his single 'Mr. Barberman' (video here), on The BounceTV hit show 'The Johnson's' (Executive Produced by D.L Hughley and Cedric The Entertainer). With an incredible live show to accompany his talented back catalog, it's clear to see he has all the right components to get the stardom he deserves.
Connect with King Jai on Instagram.