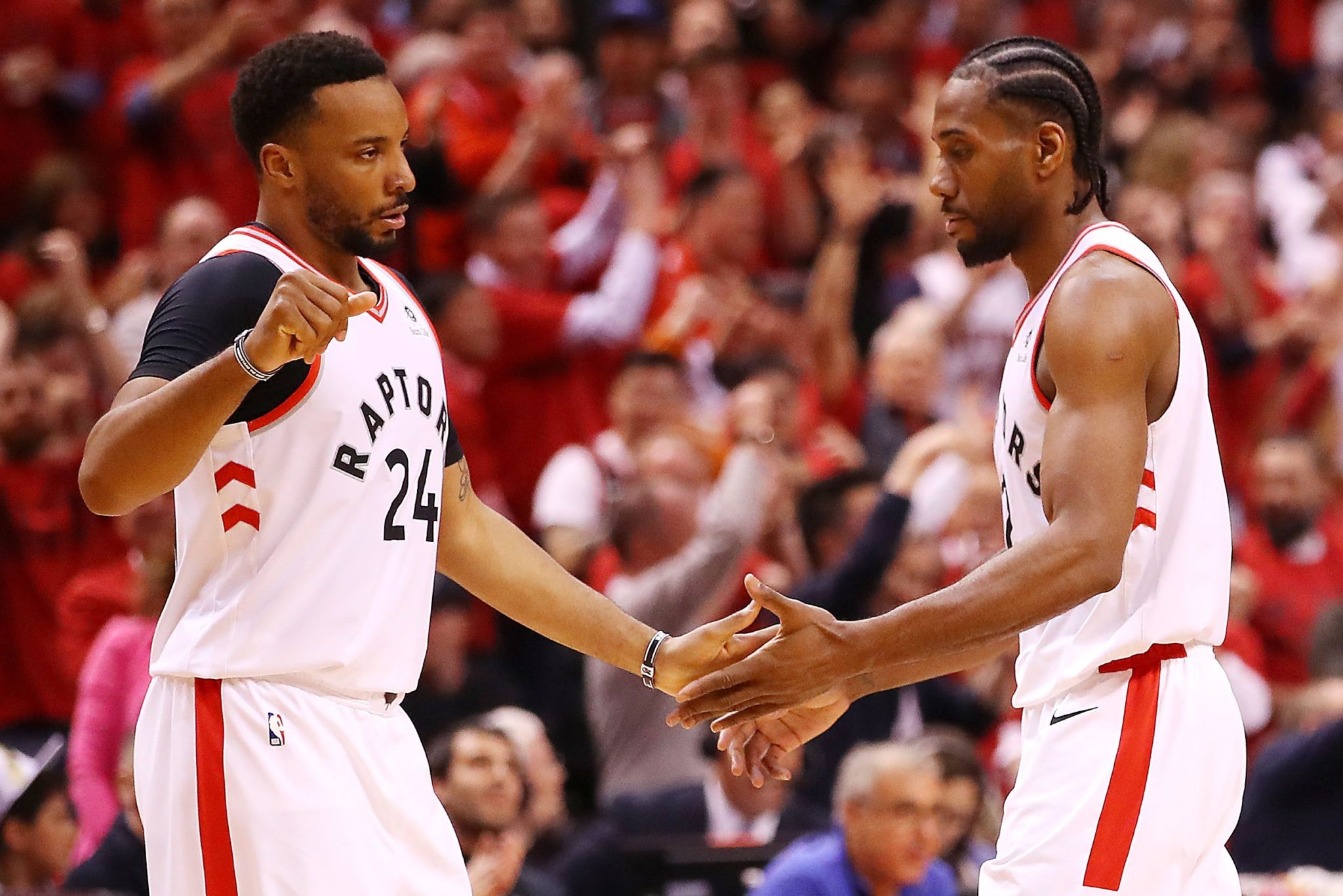 After acquiring Paul George in a trade, Kawhi Leonard has signed a 3-year deal that is worth $103 Million with the Los Angeles Clippers, according to Shams Charania from The Athletic. The deal includes a player option for the third and final year of the contract
Kawhi Leonard has signed his Los Angeles Clippers contract — a three-year, $103M maximum contract with a player option in the third season, league sources tell @TheAthleticNBA @Stadium.

— Shams Charania (@ShamsCharania) July 10, 2019
ESPN's Adrian Wojnarowski first reported the George trade.
Oklahoma City is trading All-Star Paul George to the Los Angeles Clippers for a record-setting collection of draft choices, league sources tell ESPN.

— Adrian Wojnarowski (@wojespn) July 6, 2019
The haul from Los Angeles includes sophomore guard Shai Gilgeous-Alexander, who made second team All-Rookie last season, and proven scorer Danilo Gallinari, along with future picks.
Sources: Oklahoma City is getting a massive package of future picks, including Shai Gilgeous-Alexander and Danilo Galllinari, to deliver Kawhi Leonard who he wanted to partner with: Paul George. https://t.co/4bGpMNat8K

— Adrian Wojnarowski (@wojespn) July 6, 2019
Kawhi Leonard has been recruiting Paul George to find a way to get to the Clippers and LA pulled it off tonight: George goes to the Clippers with Leonard, and together they walk into Staples Center to go head-to-head with LeBron James and Anthony Davis.

— Adrian Wojnarowski (@wojespn) July 6, 2019
After Leonard pushed George to find a way to get to the Clippers, Paul George approached the team and requested a trade, league sources tell ESPN. OKC was left with no choice and made the best out of a difficult situation, per sources.

— Adrian Wojnarowski (@wojespn) July 6, 2019
The Clippers are sending the Thunder four unprotected first-round picks, one protected first-round pick and two pick swaps, league sources tell ESPN. Those picks go to OKC with Gallinari and SGA.

— Adrian Wojnarowski (@wojespn) July 6, 2019