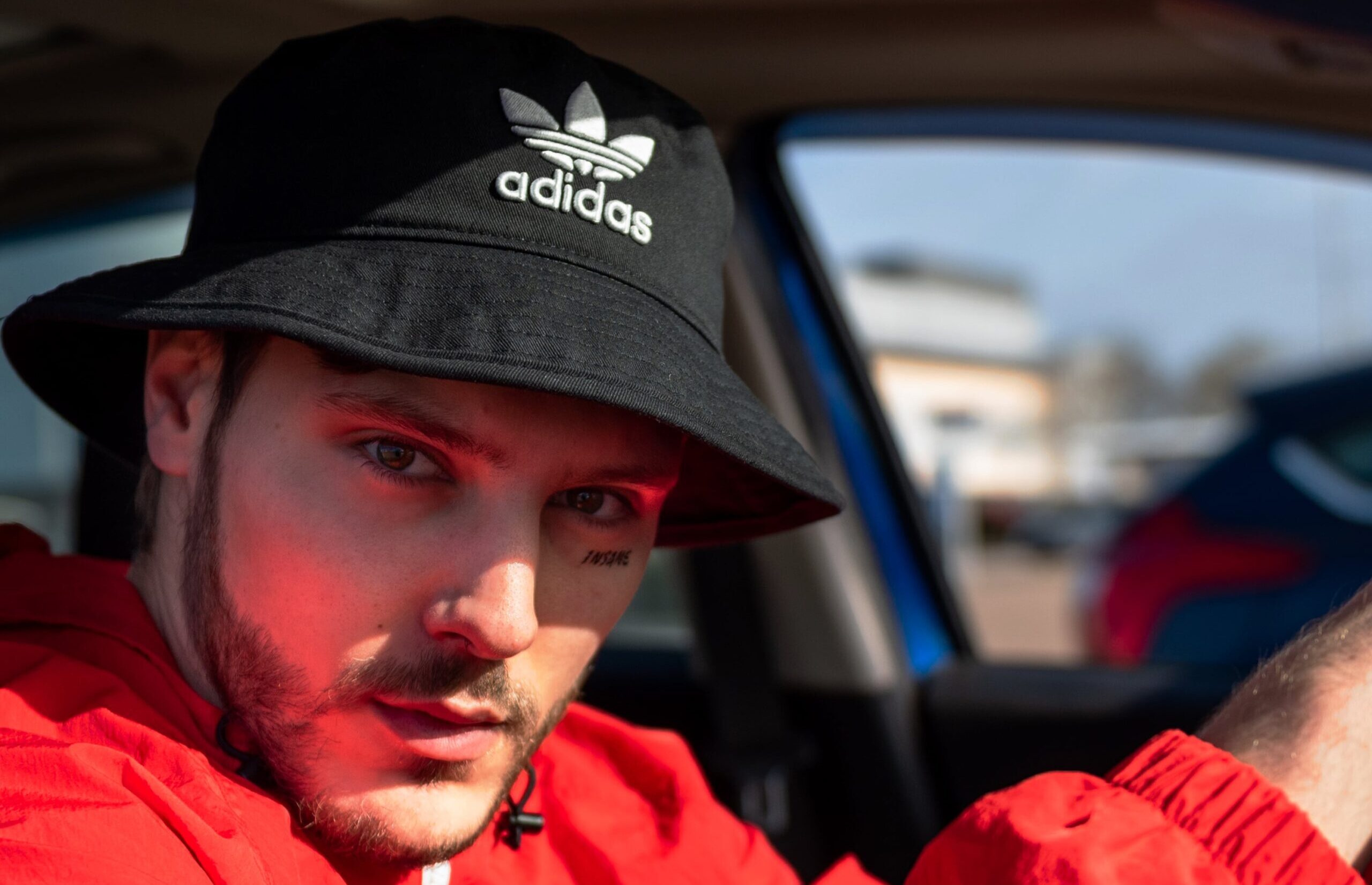 Boasting masterful flows and complex lyricism, Kane Train jumps back into the scene with his latest track 'Too Real'. The rapper fuses Eminem, and Hopsin type verses with a vocal tone reminiscent of The Streets frontman Mike Skinner, presenting a sound sure to grab your attention. He's back from the grave with this one, giving us taste into his past and a good look at his bold confidence now.
The inspiration behind this track came about when Kane Train found this 'Aitch/Tyga-type beat' on YouTube. He liked the  "bouncy, club-banger-type of style" and knew it would work well for him. From there bought the rights to the track, wrote his verses, and mixed and mastered the track from his bedroom-studio.
It's a stylish track with top quality visuals from long-term friend Andrew Freitas. 'Too Real' is the first single to come from Kane Train's upcoming album 'Insanity = Normality', sure to impress rap fans and awaken them to the talent of Kane Train.
Emerging Kane Train may have only started releasing music in 2018, but he's been dedicated to the Rap game since he was fifteen years old. The last 9 years of his career have seen Kane Train not only master his own rap style, but teach himself how to record, mix and master his tracks to a professional standard.
Finding the magic in storytelling and songwriting, Kane Train is a breath of fresh air in the musical climate, writing from the heart in a mature, yet cheeky way while dealing with topics that we all find ourselves dealing with from time to time.
Now he's a power player in the game, unfazed by competition and confident in his wide skill set. He's also an artist that has faced various struggles in his life, including a crisis with a drug-induced psychosis. The rapper recalls the experience "It sent me into a temporary state of literal insanity, it was the most profound, terrifying, and yet, life-altering experience I have had thus far and it took me many years to somewhat return to normality". The rapper would eventually embrace this theme of 'insanity' as a part of his brand and lyrics. His debut album was named 'Suicide Note' and documented the "gruesome" process of his recovery.
Since then he has launched Inimitable Records, worked with American artists such as Taiyamo Denku and producers like BofaatBeatz, created music for other creators, completed his Music Production degree and recorded the whole of his second full-length album. 'Insanity = Normality' will offer the very best of Kane Train, and just from hearing the new single 'Too Real', we can hardly wait.
Support Kane Train on Social Media
Instagram: https://www.instagram.com/insanekanetrain/
Facebook: https://www.facebook.com/insanekanetrain
Twitter: https://twitter.com/insanekanetrain