What happens when Juice WRLD and Future join forces? You're about to find out.
The rappers are teaming up for a joint project called WRLD on Drugs, which they teased on social media. Both posted what appears to be a tentative tracklisting featuring 17 tracks with titles like "Jet Lag," "Astronauts," "Red Bentley," and "Transformer."
"Pluto x Juice #WRLDONDRUGS," Juice WRLD captioned the photo.
On Monday, they dropped the first release from the project, "Fine China." They were also recently spotted shooting a futuristic video in the desert while wearing metallic outfits and driving a DeLorean.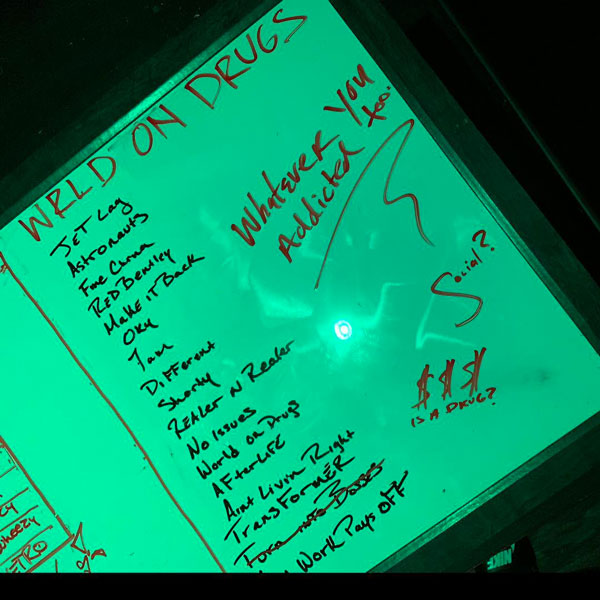 Their joint mixtape could drop as soon as this week, according to Hndrxx. "Me & @JuiceWorlddd in the studio rite now…we jus did enough heat to drop a tape this week," he tweeted on Wednesday (Oct. 17).
He also asked fans to help them design the cover artwork so they could "put it out ASAP."
Me & @JuiceWorlddd in the studio rite now…we jus did enough heat to drop a tape this week 👀

— FUTURE/FREEBANDZ (@1future) October 17, 2018
Get a fan to make the cover artwork,pick the songs and put it out ASAP #WRLDONDRUGS @JuiceWorlddd

— FUTURE/FREEBANDZ (@1future) October 17, 2018