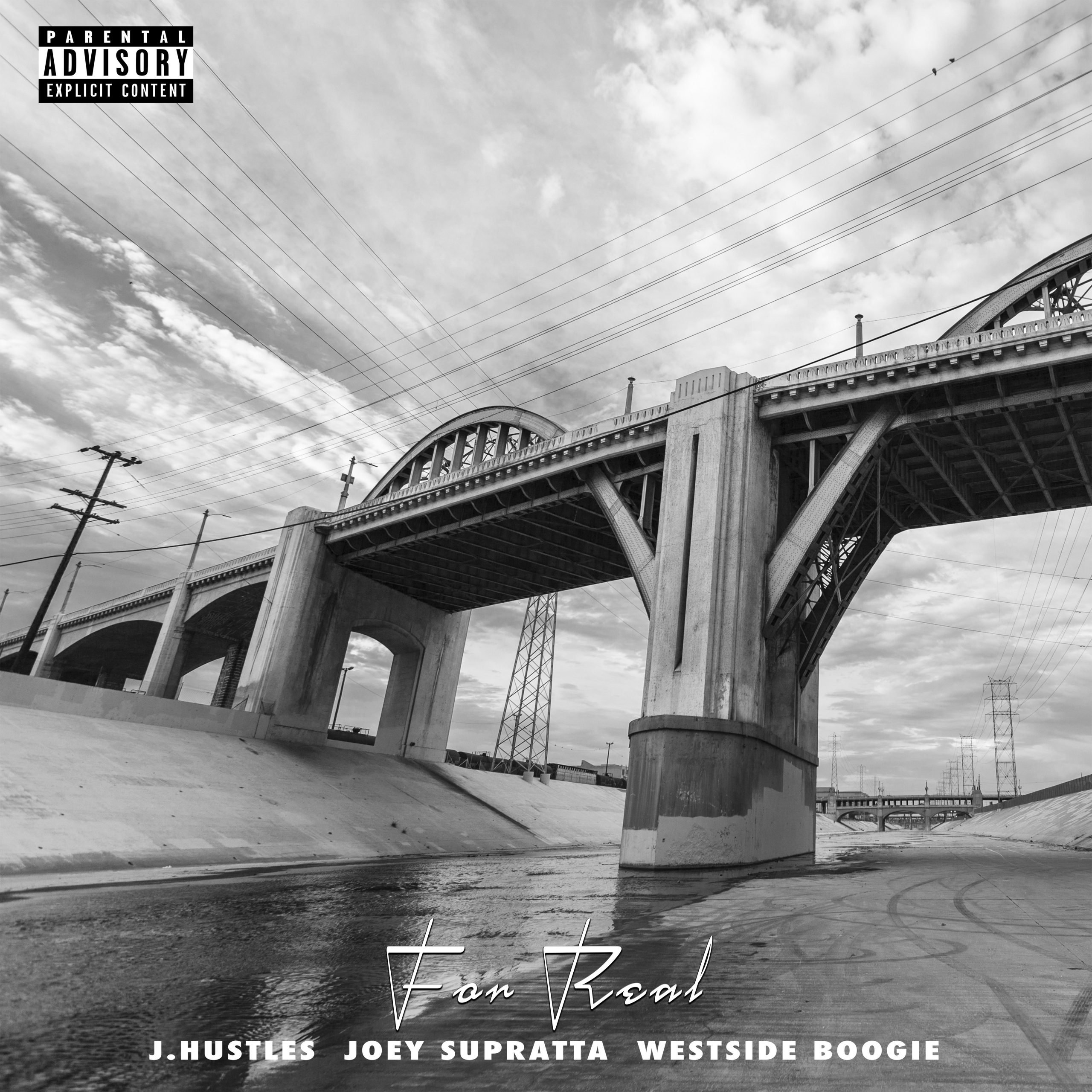 Joey Supratta is an Italian-American artist, producer, and record-label founder dominating the underground hip-hop scene in California. 'For Real' sees him collaborate with J.Hustles and Westside Boogie to create his most impressive collaboration to-date.
Together, the three LA natives take you on an introspective journey where life experiences meet lyricism and musicality. This extremely catchy and thought provoking song will be on repeat for Spotify listeners all over the world. Listeners have come to expect next level artistry from each of these artists and 'For Real' exceeds these expectations.
With this release, we again see Joey Supratta hard hitting lyrics and beautiful use of word play. Always inviting new fans to his music, Sands feels as if he can touch basically anyone with this track. Not looking to force anything upon his fans, the LA native sees a very organic fan base. Creating music his listeners can actually relate to, Supratta is able to incorporate real life stories into his releases. This also helps him to connect with his fans on a personal level. Bringing substance to his music, we hear different experiences he has been through.
Joey Supratta isn't just an artist for himself. As the founder of Supratta Records, Joey Supratta has worked alongside his team since 2013 to become one of the great independent record labels. This has been achieved, with the label and its roster performing in the legendary Viper Room and Roxy Theatre, winning multiple renowned HipHop Competitions, and garnering vast online and radio coverage, including LA's famous 93.5 KDAY radio station.
With his indisputably driven work ethic along with his skilled lyricism, there's no denying Joey Supratta is an artist who is here to stay.