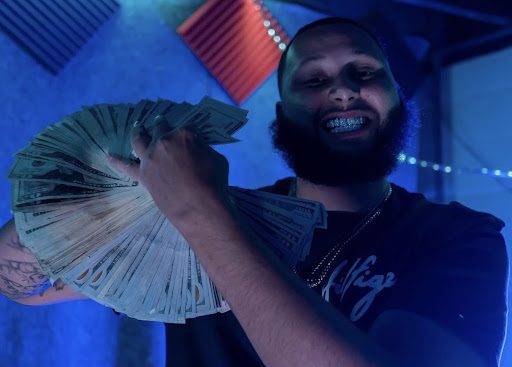 Known for breeding raw talent, the south returns to unveil their latest hidden gem. Diving head first into the industry, is Florida's rising rhymer Big Jump! The Deltona-bred rapper is delivering nothing but hard-hitting hits.
In fact, he is here to unleash his hard-hitting hits to the world. Jump began penning his rhymes and honing his craft at the age of 16. Since, he's pulled musical inspiration from the likes of Hip-Hop heavyweights such as Meek Mill and Jay-Z to name a few.
Jump's musical sound and hypnotizing approach is influenced by his attitude and the way he carries himself. Tapped into the new age of rap, Jump credits his sound to the likes of Peezy, Riodayungog, YNJay, Mia BabyFace, icewear_vezzo, Rmc Mike, and Gutta100 alike. His talents don't end there though. On the soulful tip, Jump is influenced by today's trailblazing talent such as Rod Wave and Summer Walker.
Big Jump is ready to take the industry by storm! With back-to-back releases ready to be unveiled, he has his mic wrapped around the music game's neck. Tap into this fresh new talent buzzing out of Florida before it's too late! For now, be sure to press play on his hot new hit single "New English" here at 24HR Hip-Hop.