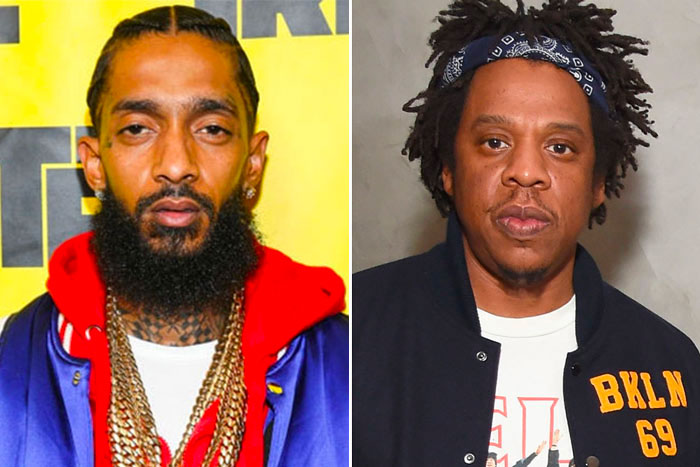 Feb 11, 2021, 07:47am EST — JAY-Z, Nipsey Hussle 'What It Feels Like' song preview arrive before this Friday's major release of the Judas & the Black Messiah film.
In what looks to be the biggest motion picture soundtrack of 2021, we'll be getting our first and possibly only collaboration between Nipsey Hussle and Jay-Z. The posthumous track from the Los Angeles icon and Jiggaman, has already received praise from the inner circle of LeBron James and Meek Mill.
This week, Warner Bros. released a trailer for the movie, which features an extended preview at their "What It Feels Like" song. Listen to the preview above and let us know if you're excited about the full version.
"What It Feels Like" can be found on the soundtrack to Judas and the Black Messiah, which arrives Friday featuring Nas, Rakim, A$AP Rocky, Lil Durk, Black Thought, Polo G, G Herbo, and Hit-Boy, who executive produced the album. The movie, starring Kaluuya and LaKeith Stanfield, will be available in theaters and streaming on HBO Max the same day.
in recent news. 6ix9ine Previews 'BLICKY' Song for New Album