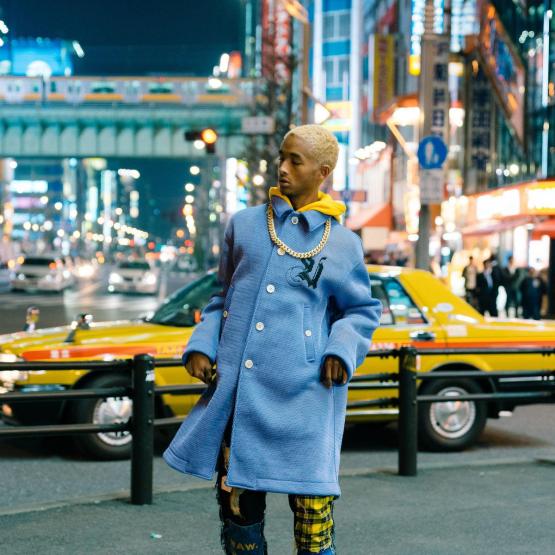 Jaden Smith GOKU
Jaden Smith GOKU – Jaden Smith continues to roll out new music ahead of his upcoming project The Sunset Tapes: A Cool Tape Story, which drops on the one-year anniversary of Syre, November 17th.
After hitting us with the song "Back On My Sh*t" last week, the son of Will Smith decides to come through today and share his newest offering called "GOKU," which is named after the main protagonist character in the Dragon Ball series.
Over the loud & boisterous production from Omar Rambert & Lexoskeleton, Jaden delivers a straight up EDM slapper that finds him showcasing his lyrical bars & double time rhymes scheme for the verses, while slowing it down & rapping about "feeling like GOKU" on the hook. It's unclear if this will see life on his upcoming project or just something in the meantime, but we'll take it.
You can Stream Jaden Smith's new single "GOKU" on iTunes here. and share your thoughts on the comment section.