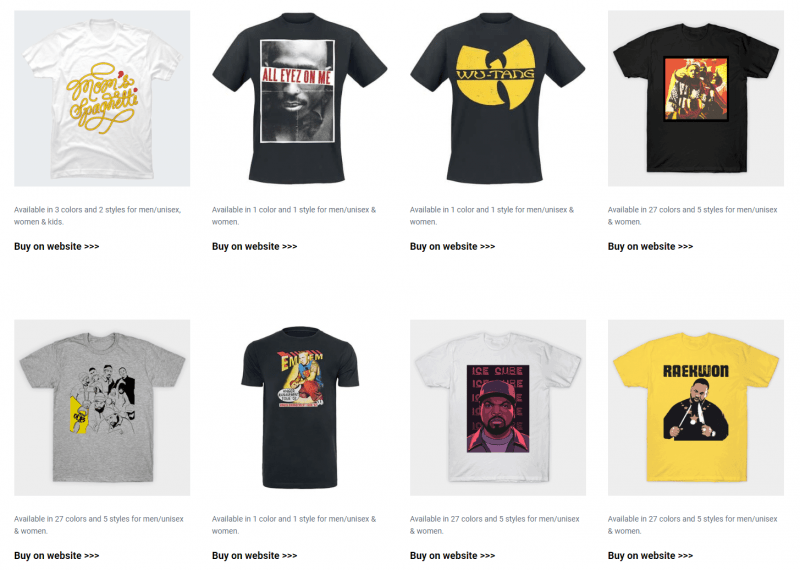 Introducing Hip Hop Til Infinity, the ultimate destination for finding the freshest hip hop t-shirts for your favourite hip hop artists.
At Hip Hop Til Infinity, they have crawled the web to find the best selection of shirts for you to choose from, so that you can compare all the best available designs and styles available to buy online and find exactly what you're looking for.
With new original designs being added all the time; featuring t-shirts in styles suitable for men, women, and children, you can find the perfect hip hop t-shirt whether you're shopping for yourself or for a gift.
Start your search today and find the dopest hip hop t-shirts using their comprehensive database of t-shirts, containing thousands of designs for dozens of iconic hip hop artists & groups.
Whether you are looking for old school hip hop t-shirts – from artists such as Tupac, Biggie Smalls or NWA; or t-shirts for modern artists such as Travis Scott, J Cole and Kendrick Lamar – you can find the best t-shirts at Hip Hop Til Infinity.