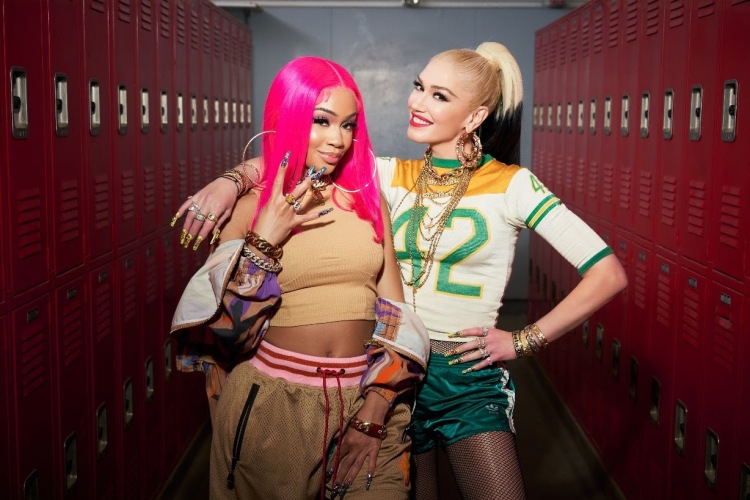 Apr 09, 2021, 18:40pm EST — Gwen Stefani, Saweetie 'Slow Clap' music video, is the visual release from the Southern California girl's recent first quarter drop. Since its original solo release just last month, it's looking the legendary No Doubt singer is readying her 5th studio album.
In comparison to recent content, it seems like Gwen is returning to back to pop-rap content. Here, she links up with Saweetie, as the two drop the official version for "Slow Clap" music video below.
"Slow Clap" was first released last month. It is Stefani's second recent solo single following "Let Me Reintroduce Myself." She is set to release a new album later this year, her first since 2017's You Make It Feel Like Christmas.
Saweetie, meanwhile, dropped "Best Friend" with Doja Cat in January. The rapper is working on her debut album Pretty B*tch Music, due later this year. She was recently forced to release a statement after footage of a physical altercation between her and Migos rapper Quavo surfaced online. The couple recently split after more than two years of dating.
in recent news, Ruff Ryders Legend DMX Has Died at the Age of 50