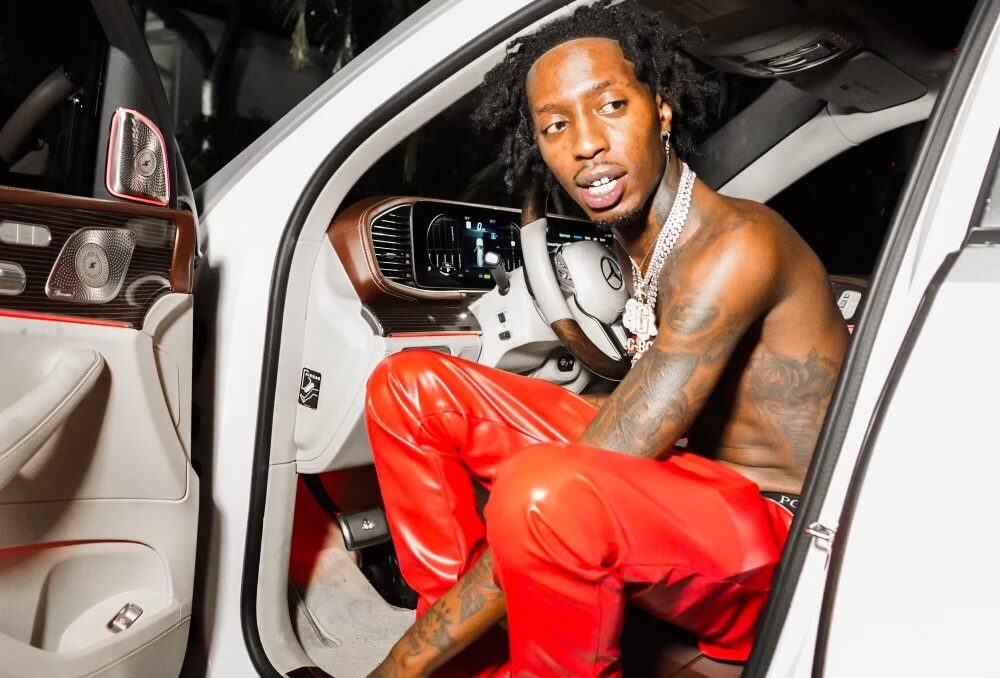 Haitian Rockstar, G'Bo Ponzi, was born in Miami, Florida, and spent his formative years in Fort Lauderdale and Orlando before eventually settling in Fort Myers. While he insists he's not a rapper but rather an artist, his journey in the music industry is nothing short of remarkable.
One of the defining aspects of G'Bo Ponzi's music is his unique voice, style, and cadence. He considers himself a "1 of 1," a distinct breed in the music scene. His musical journey began early in life, with music always playing a significant role. However, it wasn't until 2-3 years ago that he decided to take his passion for music seriously.
G'Bo Ponzi faced his fair share of challenges, including a year-long hiatus due to legal issues. He has experienced the struggle of life, from enduring weeks without electricity to creatively finding ways to make do, such as lighting matches on the stove to get hot water. His resilience and determination are evident as he recounts eating school lunch for dinner and facing a 10-month stint in jail. Despite these hardships, he never lost faith in his dream.
Notably, G'Bo Ponzi's accomplishments are not limited to his music career. He was recognized as the best-dressed student in high school and still cherishes the picture of that achievement. Furthermore, he recently achieved a significant milestone by obtaining his pilot's license, a testament to his determination to reach new heights.
In addition to his music career, G'Bo Ponzi has ventured into the world of film, having appeared in two movies with his music featured on various soundtracks. While he acknowledges that he's still working towards significant achievements, his journey has not gone unnoticed by established artists and athletes who have given him their co-sign on social media.
G'Bo Ponzi is currently focused on releasing singles and accompanying visuals, with a remarkable catalog of 150 unreleased songs recorded in the current year. His goal is to reach the 200-song mark before the year is over, showcasing his unwavering dedication to his craft.
His dreams are grand and inspiring. He envisions himself crowd-surfing, owning chimpanzees, performing at festivals and arenas, gracing the pages of magazines, and embarking on worldwide tours that resonate with fans of all ages. G'Bo Ponzi's vision is nothing short of taking the world by storm.
He aspires to see development and growth, where he started from and where he's headed, with accolades and recognition marking the milestones along the way. His ultimate goal is to establish himself as a recognized artist and start his marketing journey.
As for collaborations, G'Bo Ponzi is currently focusing on self-promotion and building a devoted fan base before considering features. His online presence is expansive, with an official website (GboLand.com) and active profiles on platforms such as YouTube, Instagram, Apple Music, Spotify, SoundCloud, and Facebook.
G'Bo Ponzi's journey is one of resilience, passion, and unshakable determination. With his unique style, unwavering faith, and a growing fan base, he's well on his way to achieving his dreams and leaving an indelible mark on the music industry. The world awaits the next chapter of G'Bo Ponzi's musical journey, and it's bound to be a remarkable one.