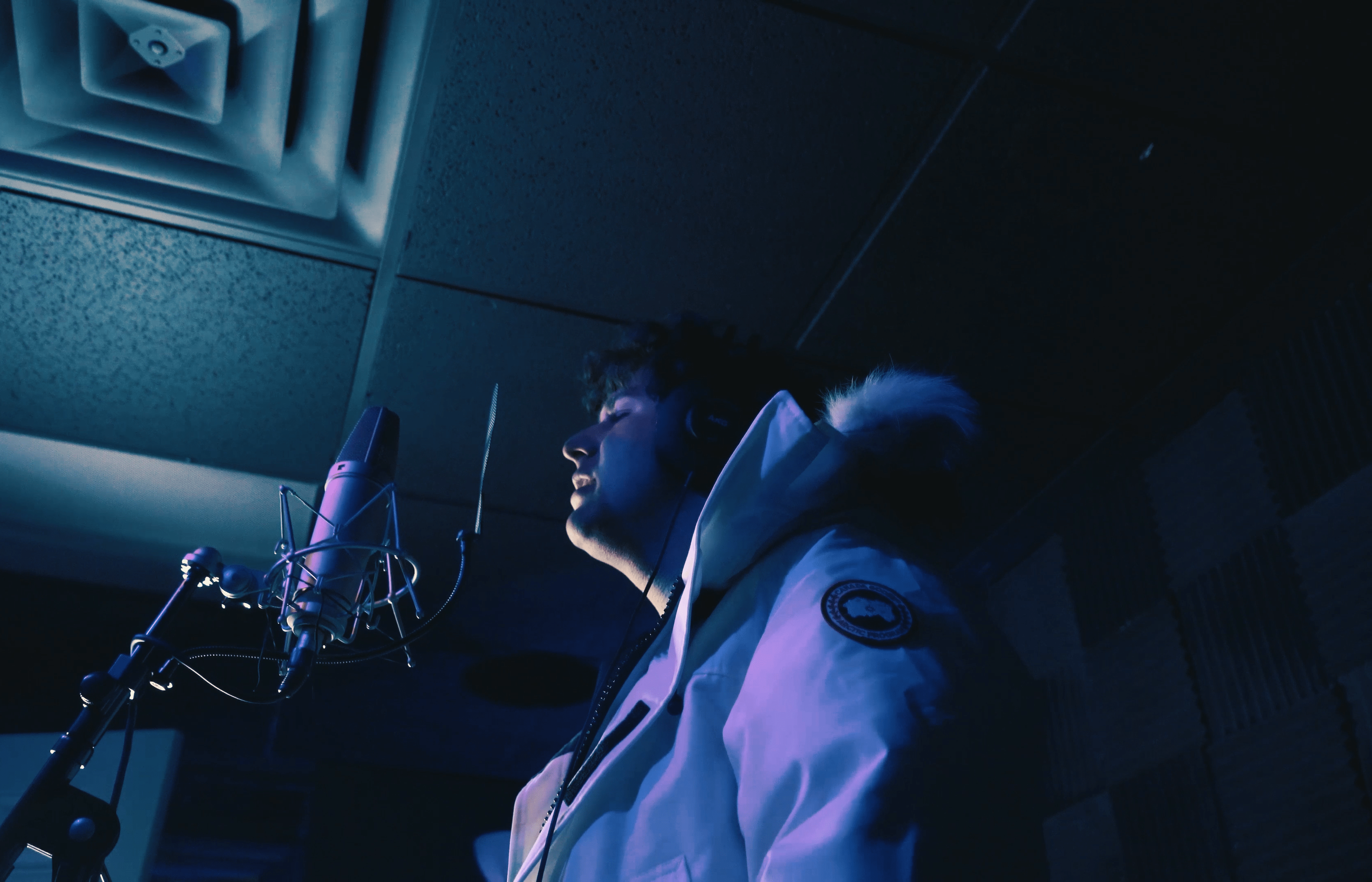 "Step into the world of rising artist Yung Lord Fine$$, where creativity knows no bounds and music becomes an intimate journey. With a unique blend of talent, passion, and authenticity, YLF has been making waves in the music industry. In this exclusive interview, we delve into the heart and mind of the artist, exploring his inspirations, his path to success, and the innovative sounds that have captured the hearts of his growing fanbase. Join us as we uncover the story behind the name and the man, as we discover what fuels the artistry of Yung Lord Fine$$"
Q: Hey! What's your name and tell us more about you!
A: Thanks for having me. Yung Lord Fine$$ is the name. I'm an up-and-coming artist from Upstate New York and I have been pursuing music professionally for almost three years now.
Q: What inspired you the most to make music and what style of music do you make?
A: It all started with a heartbreak. Music was what helped me channel my emotions instead of resorting to something like drugs or alcohol to numb my pain. My music started out with a heartbreak theme, but as time progressed the theme changed to love as well. Currently, I am making club and dance themed songs. My music comes in all different styles based on the type of music I am into and and what kind of emotions I am feeling when writing my music. It is hard to write a sad song when I am not sad anymore, which explains the club theme.
Q: How has the music industry treated you so far? 
A: Haha, so far it's been awesome. It is always cool meeting new people. I've also learned that you can't trust people in the music industry because they only want to benefit off of you. That's why I signed myself!  Other than that I have no regrets being apart of the music community, as it's always something new and fun every day. I would never give up making music, as this is what I am truly passionate about.
Q: Have you met anyone famous throughout your musical career?
A: So far I have met Toosii, A Boogie Wit da Hoodie, G Herbo, Ne-Yo, and Sugarhill Ddot.
Q: Are you signed to a label or management?
A: Actually, I signed myself. I started up my own label "YLF Records L.L.C." just this year.
Q: Do you have any upcoming releases coming soon?
A: As of lately I have been releasing music videos for every single song that I currently have out. Stay tuned for more music videos premiering soon. In terms of music, I am currently working on a new album.
Q: Any artist you want a feature from in the future?
A: I would absolutely be honored to have the chance to work with Toosii, as I have known about him and have been listening to his music since 2021. Working with Toosii would be a dream come true for me.
Q: What goals do you have for the new year? 
A: My goal is to get the next album prepared for the upcoming year.
Q: Awesome, Last question… Where can we find you?
A: You can find me on all platforms as Yung Lord Fine$$! Just be sure not to forget the two dollar signs!
To hear more from Yung Lord Fine$$ and stay up-to-date on his latest projects, you can check him out at the following links:
Spotify: https://open.spotify.com/artist/42kfsdGxbjoRYqZQ0zsPwg?si=ULCBvZE_QduZ5aZau8gv5w
Apple Music: https://music.apple.com/us/artist/yung-lord-fine%24%24/1563519854
SoundCloud: https://soundcloud.com/yunglordfiness
YouTube: https://www.youtube.com/channel/UCcWN408xYn2U0LvtSZBsSWQ
Instagram Handle: @yunglordfiness
Twitter (X) Link: https://twitter.com/YungLordFiness
FaceBook Link: https://www.facebook.com/yunglord.finess.1