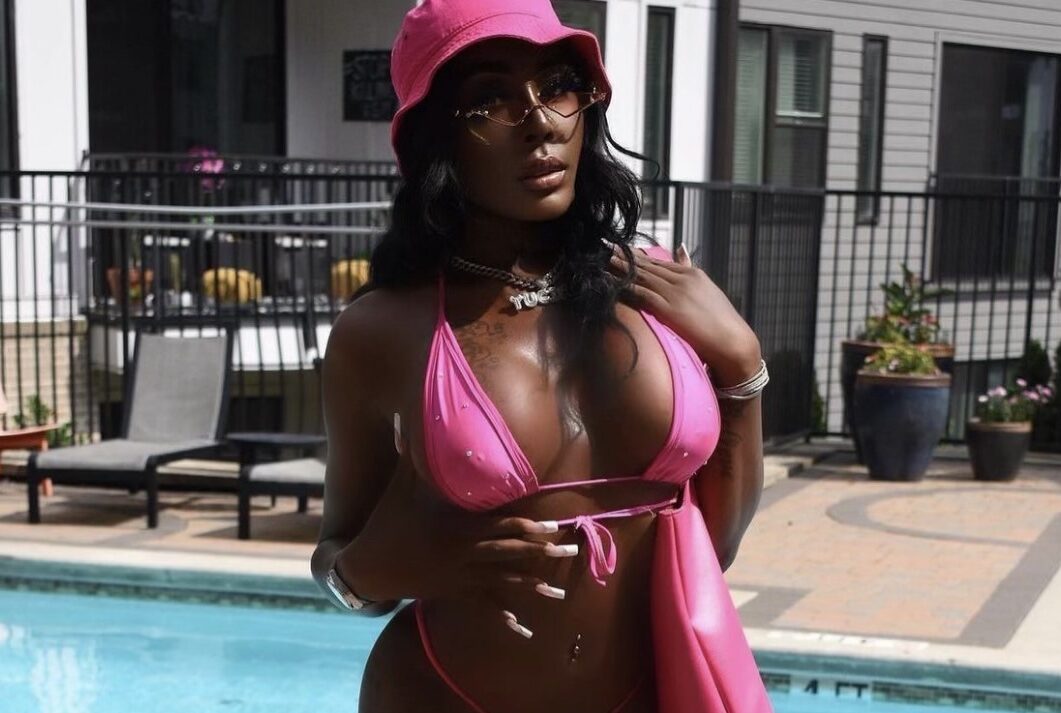 Yugioh, hailing from Pennsylvania, is a rising star in the music industry with a unique approach to her craft. She shares her journey and creative insights, offering a glimpse into her world, inspirations, and the passion that drives her music.
A Childhood Spark: Yugioh's love for music was ignited at an early age. Fond memories of her mother playing Fantasia's "Lose to Win Again" during Sunday cleaning sessions left a lasting impression. With a familial connection to music, she was encouraged by her older brothers, who were into rap. She would eagerly seek their guidance, even in her attempts to create her own lines.
Influential Inspirations: Lady Gaga, Doja Cat, and Beyoncé serve as significant sources of inspiration for Yugioh. These powerful and innovative artists have influenced her creative journey, shaping her artistic vision.
The Creative Process: Yugioh describes her creative process as a spontaneous burst of ideas that flow naturally. She believes that the most extraordinary concepts often emerge from her mind without warning. This artistic journey can be challenging, as she invests considerable effort and determination to bring her imaginative thoughts to life.
Interacting with Fans: Yugioh shares a profound connection with her fans, affectionately calling them "gods & goddesses." She emphasizes the importance of their support and frequently engages with them. She even provides her contact information, fostering a close-knit community. Her music is not just for her; it's a collaboration between her and her loyal fan base.
Challenges of Privacy: While Yugioh revels in the joy of creating music and seeing people enjoy it, the lack of privacy can be a drawback. The life of an artist often entails living in the public eye, and Yugioh acknowledges the sacrifices it demands.
Overcoming Anxiety: Yugioh has dealt with performance anxiety in the past but has overcome it through deep breaths and relaxation techniques. Her journey has made her stronger, and she approaches new releases with confidence.
A Day in the Life: An average day in Yugioh's life includes a mix of relaxation, reading, and self-care. She cherishes her moments of solitude, accompanied by a good book and the warm glow of candles. However, she's not one to shy away from adventure, and she often embarks on spontaneous journeys, embracing the opportunity to connect with people who radiate positive energy.
Words of Wisdom: To those aspiring to enter the music industry, Yugioh offers some invaluable advice: "CONSISTENCY IS KEY." She urges budding artists not to be deterred by negativity and to embrace criticism as fuel for their growth. With a tenacious spirit, she encourages newcomers to rise above their detractors.
Yugioh's journey as an artist is marked by creativity, connection with fans, and unwavering determination. Her unique approach to music and her commitment to her audience make her an artist to watch. As she continues to develop her craft and share her creative ideas with the world, it's clear that her passion for music knows no bounds. With a bright future ahead, Yugioh is set to make waves in the music industry.