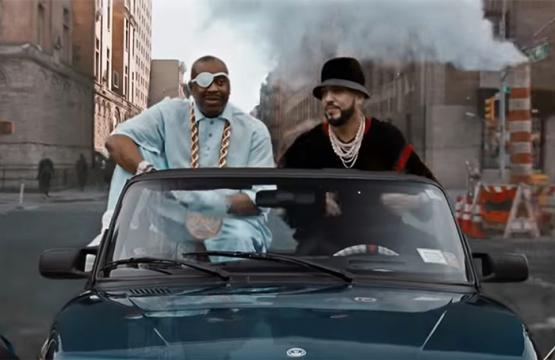 French Montana No Stylist ft Drake Video
French Montana No Stylist ft Drake Video – French Montana celebrates all things fly in the video for "No Stylist" featuring Drake. Inspired by '90s hip-hop fashion, the star-studded clip shot was shot in the Bronx and features cameos from a Gucci skirt-wearing Young Thug, A$AP Rocky, and model Luka Sabbat.
Hip-hop icons Slick Rick, Dapper Dan, and Cam'ron—complete with pink mink—also join French, while Drake pops up backstage at a fashion show. "We want to give that dope boy on the corner," French told Beats 1 of the vintage visual. "You know that do whatever he do just to buy the outfit.
People that really know how to dress because they don't have anybody to dress them and that was my whole thing with it. So we went to the Bronx and we shot the video, it has Slick Rick and the old school car with the Louis Vuitton seats and the Gucci seats."
"No Stylist" follows French and Drake's previous collaborations "Stay Schemin'," "Pop That," and "No Shopping." "With people like us at this level of our career, we don't do stuff for money anymore," said French. "Where we at now is more like we don't do stuff unless we love it, unless it feels right. But I love that I'm in that space that we can make classic music. We always come together once a year and do one of those special ones."
Along with "No Stylist," French also dropped two other tracks including "Juice" and "Nervous" last month. He is now finishing up his third album, the follow-up to 2017's Jungle Rules, which is due on Epic Records.