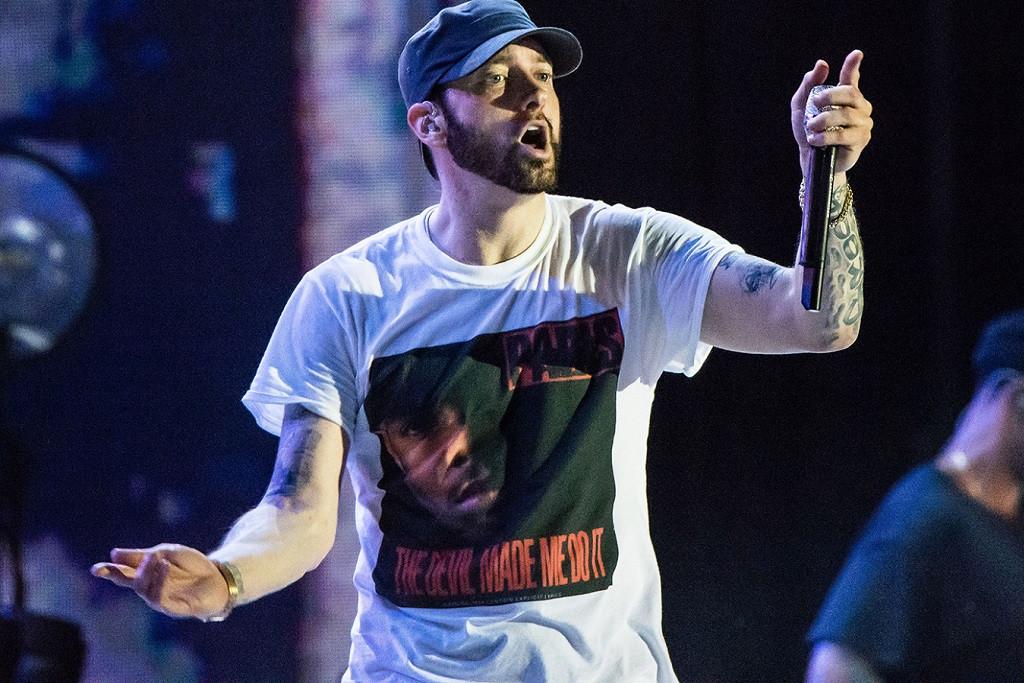 Almost three years since his last project, Fat Joe returns with Family Ties, a joint effort with Dre of production duo Cool & Dre.
One of the album standouts was the highly anticipated Eminem and Mary J. Blige collaboration "Lord Above," which Joe has been talking about for weeks now.
The highlight of the track comes when Em mentions his longtime foes Mariah Carey and Nick Cannon again, rapping, "Word to the Terror Squad, Joe, this is all puns aside though/I know me and Mariah didn't end on a high note," Em rhymes. "But that other dude's whipped, that pussy got him neutered/Tried to tell him this chick's a nut job before he got his jewels clipped/Almost got my caboose kicked, fool, quit, you not gon' do shit/I let her chop my balls off, too 'fore I lost to you, Nick/I should quit watchin' news clips, yeah/My balls are too big, I should be talkin' pool/'Cause I got scratches on my pocket, fall when I'm takin' shots at you."
Cannon's beef with Eminem has been a back and forth rollercoaster for years now. Em has dissed him countless times on songs such as 2009's "The Warning."
In a recent interview, Joey Crack warned fans about the track. "[It's] the most disrespectful song; Eminem has not rhymed like this in years," Joe told Sway Calloway. Take a Listen below.