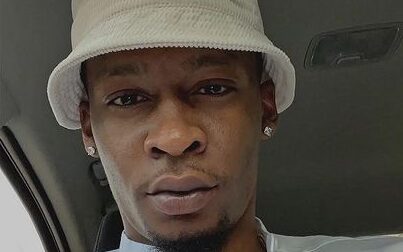 Today we sit down with Chicago recording artist "BossMan Gino" to discuss about his latest single, upcoming projects, and more in-depth convo behind the music. First off, let's take a dive into this year and what's come to fruition already.
1.) Q: What is your name and what city do you rep?
I'm BossMan Gino and I'm from the Southside of Chicago. I reside in Dallas, much love to the city fasho.
2.) Q: What's your most memorable moment this year, so far?
Most memorable moment has to be when I shot the "How Come" video. I made my very first video two years ago but at the time I felt a ton of areas needed improvement. So I deleted all my videos and music and stepped away from music; got to know myself as an artist and focused more on the direction I wanted to go with my career. After a two year break "How Come" was the first song I wrote and it felt amazing. Shooting the video made me happy; it showed me that I was finally back on the right track.
3.) Q: What's the meaning behind your latest track and its title?
"How Come" is me questioning the game and the way everything is going in the industry. A lot of hatred, violence, death, disloyalty, and destruction. Instead of beefing I believe a ton of artists are more than talented enough to make millions together but it's too much pride and ego. This rap game will make or break you and you gotta have thick skin at all times. How come straight to the point and I approach the beat with a solid flow. Let's get money, make a change, and build for the future because it's plenty of paper out here for everybody.
4.) Q: Any upcoming projects? That you can speak on…
I have a few projects done but at the moment singles and visuals are my primary focuses. Building my fanbase and getting the exposure I know I deserve are my goals right now. When it's time to drop a project I'll definitely be ready but until then I'm not rushing it at all. You always want your first one to set the tone and that's my goal.
5.) Q: What goals would you like to accomplish this year?
Making more videos and performing at shows are the top two goals I will accomplish before the year ends. The goal list is long of course but as of right now stage presence growth and visuals are my top priorities.
6.) Q: If you could collaborate with any artist, who would that be?
If I could collaborate with any artist on a track it would have to be Babyface Ray fasho. As we know that Detroit sound been taking over and homie play a major role in the wave. It's plenty of other artists I see myself working with from the city but Face number one on the list no doubt.
7.) Q: At the end of the day, all artists have something that drives them. What's your daily motivation?
My daughter is my daily and biggest motivation. The money doesn't drive me, the fame doesn't drive me, nor does all the benefits but my daughter is the reason why Im locked in on the music. Traveling the world with her, being able to wake up & do everything with her, enjoying life the way we're supposed to and more. I have big plans for my baby so I have to succeed. More life is all I desire for me and my daughter!
8.) Q: When did you realize you were going to make music professionally?
The moment I started investing in studio time is when I knew making music professionally was the route I wanted to take. When you start something you have to finish strong so it was no turning back when I first stepped in the booth. I was able to embrace the studio feeling. Like man, I started rapping in the closet now everything has changed. The guy I was recording with started was signed to Death Row back in the day so he provided the knowledge he felt I needed in order to truly succeed in the business. After meeting specific people and having certain conversations I started believing in myself more; that's when I fully committed to my craft.
9:) Any last words for the readers?
To all my readers keep God first; I know everything is possible because of him and I'll never forget that. Like I mentioned, there will be more music and visuals released so stay tune for all upcoming projects. Plan on ending the year with a bang fasho.
Thank you again "BossMan Gino", for taking the time to sit down with us. We appreciate the dedication to your craft and hope you continue to strive!
Click the link below to hear the latest single
Spotify:
YouTube:
Social Media:
Twitter: @Bossmangino_
Instagram: @officialbossmangino