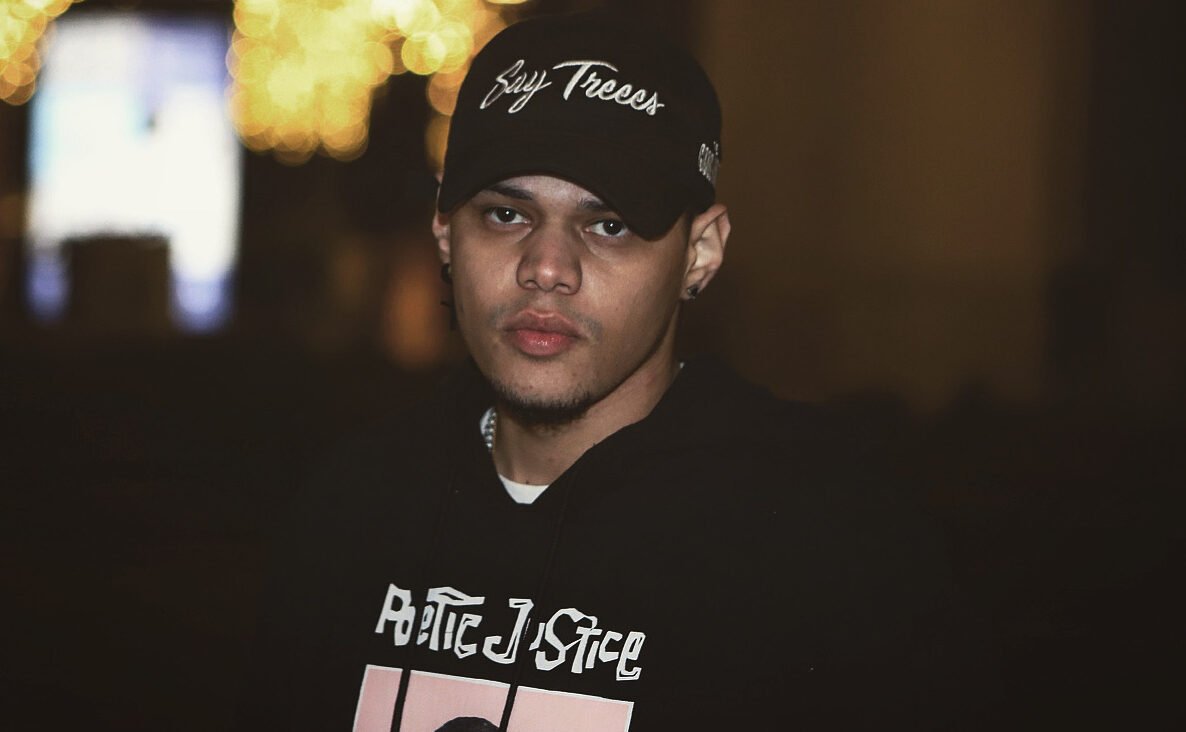 Today we sit down with Spokane, Washington recording artist "Young Neves" to discuss about his latest single, upcoming projects, and more in-depth convo behind the music. First off, let's take a dive into this year and what's come to fruition already.
1.) Q: What is your name and what city do you rep?
"I go by the name Young Neves (@youngneves) and I'm from Spokane Washington
2.) Q: What's your most memorable moment this year, so far?
"This year been full with them for real… I would say the most memorable movement in 2022 for me so far is dropping music with 2 legends I've looked up to since a little kid. I know many more moments like this are in the works but these projects were by far the highlight of my year."
3.) Q: What's the meaning behind your latest track "Run A Bag Up"?
"Man it simply means to Run A Bag up.. Get in your bag whether that be money or not run that shit up. Of course me and Game was talking about getting this money but you can run a bag up in many ways"
4.) Q: Any upcoming projects? That you can speak on…
"I have a lot of unreleased music I will releasing before the end of 2022.. I won't say too much yet but I do plan on dropping 2 projects by early 2023 that I will have more details on very soon."
5.) Q: What goals would you like to accomplish this year?
"As far as goals I'm looking to accomplish over the next year or so I plan to put together a couple headline tours, create our own label and sign myself"
6.) Q: If you could collaborate with any artist, who would that be?
"Lil Wayne.. I grew up die hard fan and that's the greatest to ever do it. Y'all said any artist so that's the #1 feature im taking… I need that!"
7.) Q: At the end of the day, all artists have something that drives them. What's your daily motivation?
"I think what motivates me to go harder every day is the loss of my older brother. It went from us chasing the music dream and sharing these moments together to doing it for him… I'd definitely say my brother is my biggest motivation to make sure I finish what we started."
8.) Q: When did you realize you were going to make music professionally?
"I always had the love for music when I was real young my pops and my older brother would teach me how to play instruments and shit but as far as like knowing I was going to try and make this my future it was probably in 9th grade when me and a few of my best friends at the time created a little HipHop group"
9:) Any last words for the readers?
"Yeah be sure to stay tuned in with me @youngneves on all social media platforms and keep running me and The Game new song up. Love"
Thank you again "Young Neves", for taking the time to sit down with us. We appreciate the dedication to your craft and hope you continue to strive!
Click the link below to hear the latest single
Spotify Link:
Website: www.youngneves.com
Instagram: https://www.instagram.com/youngneves/
@youngneves on all platforms