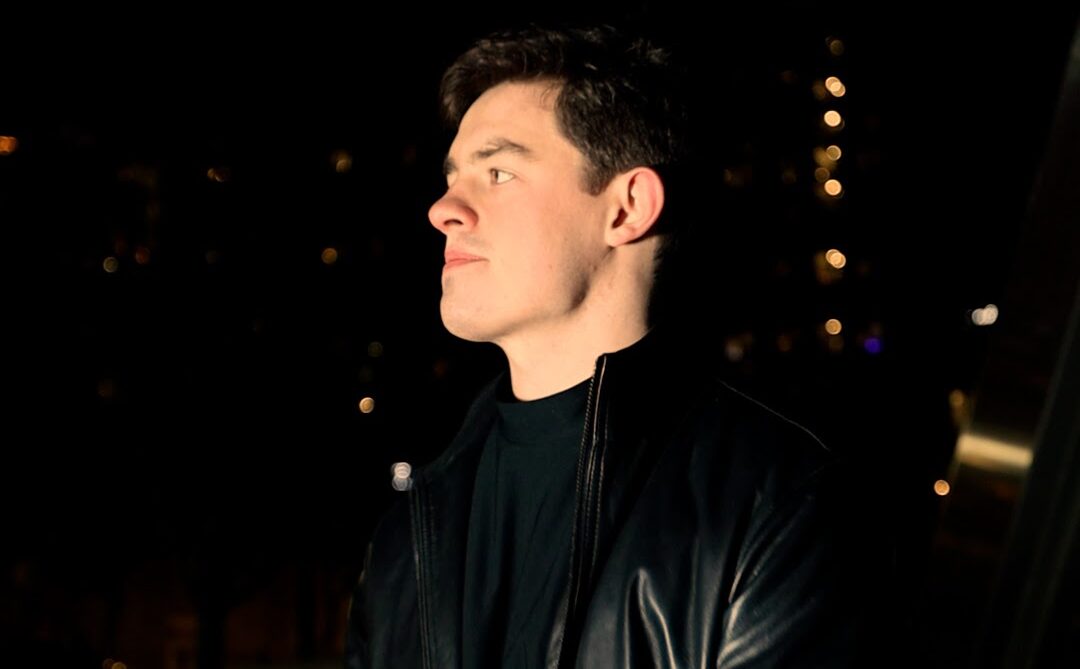 Today we sit down with Chicago recording artist "Erik Evy" to discuss about his latest single, upcoming projects, and more in-depth convo behind the music. First off, let's take a dive into this year and what's come to fruition already.
1.) Q: What is your name and what city do you rep?
"Erik Evy, repping Chicago"
2.) Q: What's your most memorable moment this year, so far?
"I had my first performance at Subterranean in June. Not the biggest crowd but it was a big moment for me because I proved to myself I'm more than just an internet rapper or artist. I'm performing for the city!"
3.) Q: What's the meaning behind your latest track and its title?
"Quarter Life Crisis is about me coming to terms with growing up. It is a play on words of turning 25 years old, and a slight shot to people saying this music is just a trendy thing I am trying to capture. I want people to know I mean business. The track is about having confidence, and bragging about my sense of direction. I'm doing my thing, it's on you to adjust."
4.) Q: Any upcoming projects? That you can speak on…
"I released a 4 song EP "Matinee" late in September. That was more spoken word, reflective music about discovering myself. Minimalist drums and piano production with storytelling laid over. "Matinee" is like the afternoon show and sets the stage for the project that will be in 2023. I will say more on that later!!"
5.) Q: What goals would you like to accomplish this year?
"By the end of the year I want to open for another artist or have another opportunity on stage, I would like to work with some other artists I have met online, and I will continue to stack songs for this project in 2023!"
6.) Q: If you could collaborate with any artist, who would that be?
"J Cole is the rapper that comes to mind. Growing up and watching his career ascend to where he is at now is special. He doesn't hand out features to just anyone, so it would be even more of a moment to create a song with him. Charlie Puth for song writing would be another idol."
7.) Q: At the end of the day, all artists have something that drives them. What's your daily motivation?
"My motivation is the joy in discovering what I can create! Being able to channel feelings into a song is a beautiful thing. My big goal is to quit my job and be able to make a living off of my music. I get overwhelmed when I look too far ahead, so I try to focus on accomplishing what's in front of me every day."
8.) Q: When did you realize you were going to make music professionally?
"During covid. I fell in love with working from home and creating music in my parents basement. I am living in my own apartment now, but the more work I put in, the more I realize I need to level up! Doesn't matter how long it takes, this will be my full time job. I love the freedom of being able to structure my day the way I like."
9:) Any last words for the readers?
"It can be draining to constantly compare yourself with other artists on social media. I would say make the music that is calling to you. Worry about your brand, or results later. People will find you when the music is ready."
Thank you again "Erik Evy", for taking the time to sit down with us. We appreciate the dedication to your craft and hope you continue to strive!
Click the link below to hear the latest single
Streaming Links:
Spotify: https://open.spotify.com/track/2ywTQ4xuw9s772nPQUGPyj?si=28972b79965543f5
Apple Music: https://music.apple.com/us/album/quarter-life-crisis/1621642513?i=1621642515
Tidal: http://tidal.com/browse/track/226803522
Soundcloud: https://soundcloud.com/erikevy/
Support Erik Evy on Social Media
Instagram: https://www.instagram.com/erik.evy/?hl=en
Twitter: https://twitter.com/erikevymusic
YouTube: https://www.youtube.com/channel/UCi0T8ke-nq-RGhG-kO6C9Xw
Streaming: https://linktr.ee/ErikEvy
Website: https://www.erikevymusic.com/