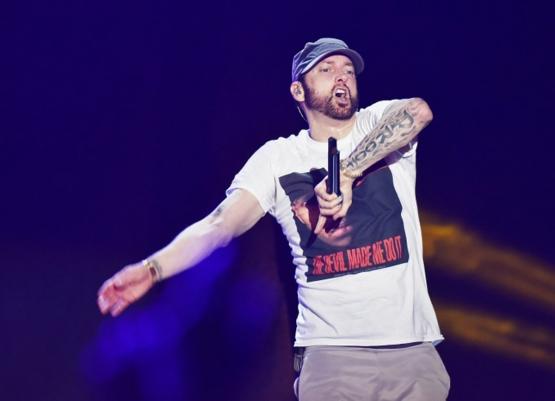 Eminems Mgk Diss killshot Debuts At Number 3 On Billboard Hot 100
When it comes to charting, Eminem hasn't had a problem historically speaking but his Revival era wasn't met with the same expectations.
For his Kamikaze run, Eminem has again shown that even after being 20 years in the game, he's still a force to be reckoned with. So much so that his diss songs are now cracking the top 5 of Billboard Hot 100.
Eminem's diss aimed at Machine Gun Kelly, 'Killshot' has debuted at the number 3 spot of the chart this week, giving Shady the 20th top 10 single of his career. 'Killshot' is also the highest charting diss song ever. Kamikaze had entered the Billboard 200 with 434k copies sold in the first week.
'Killshot' was initially only released for free on Audiomack and YouTube and quickly became the biggest debuting Hip-Hop clip on the latter.
Seeing the huge reaction, Eminem and his team made a smart decision to also release the diss across all DSPs a few days later in order to make it eligible for charting. Safe to say, it has worked well.