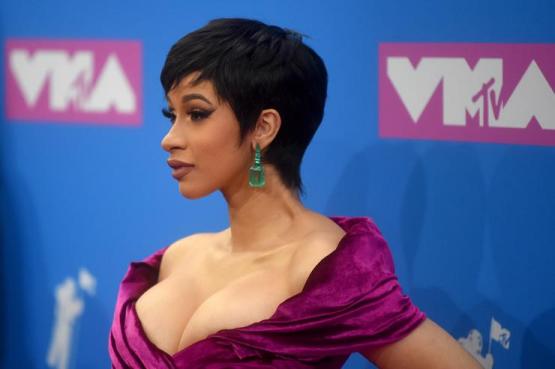 Cardi B Discusses Rumors That Rihanna Unfollowed Her
Since her scuffle with fellow rapper Nicki Minaj at New York Fashion Week, Cardi B has been the subject of several rumors. Several reports surfaced claiming that celebrities that once celebrated the star have relinquished their support. Savage x Fenty designer and recent ambassadorRihanna is said to have unfollowed Cardi on Instagram, and allegedly uninviting her from the Diamond Ball.
MediaTakeOut reported that Ri's team reached out to Cardi to inform her that she had been uninvited to the ball warning her that if she were to make an appearance, she would be escorted out by security. According to the report, the snub was the result of Cardi and Nicki's altercation.
Ri's camp was concerned with Cardi potentially conducting herself in a manner unbefitting of the gala honoring the Clara Lionel Foundation, a nonprofit organization founded by Rihanna to support impoverished communities.
Cardi took to Instagram live to clear the air and speak to her fans about her career, and her future. "A lot of people were doing rumors that a couple of celebrities unfollowed me, and that was not even true. Those celebrities weren't even following me," she shared. "Why can't y'all just stop making rumors to try and make me look like I'm over?"
https://youtu.be/bgxSQlHlVIg