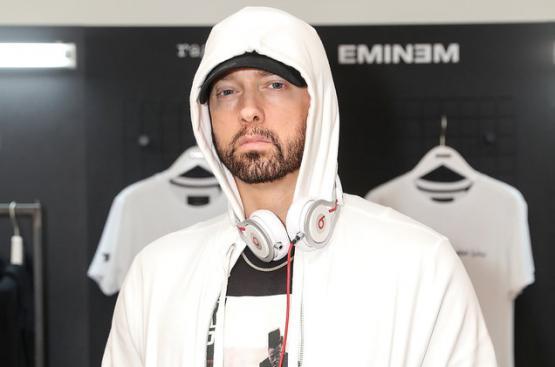 Eminems Killshot Marks Biggest Debut For A Hip-hop Song On Youtube
Beef really does sell, especially if it involves one of he biggest artists on the planet. Eminem's diss track aimed at Machine Gun Kelly, 'Killshot' had the largest debut for a hip-hop song in YouTube's history, the company announced today (Sept. 18).
The diss track garnered 38.1 million views on YouTube in the first 24 hours of its release on Friday. It now has over 77 million views on the service at the time of publishing this article.
YouTube also said 'Killshot' had the third highest debut of any song or video in the site's history, and the track is currently on top of the site's U.S. trending chart.
Em delivered the diss song as a response to Machine Gun Kelly's diss 'Rap Devil' which was a reaction to Shady Records boss' shots on 'Not Alike' off his latest Kamikaze album.
Earlier today, Fall Out Boy fans took to social media to accuse Machine Gun Kelly of tricking them into taking the 'Killshot' T-shirt photo for his Instagram.