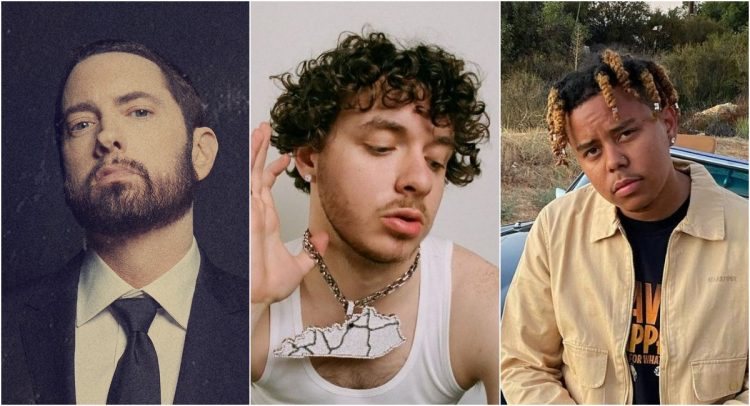 Eminem, Cordae, Jack Harlow 'Killer Remix' Song, is the surprise release from Slim Shady after Music to Be Murdered By: Side B. Just announced today, Marshall collaborates with both these artists for the fist time ever.
This shouldn't come as a surprise, since Em co-signed Cordae's 2019 project, The Lost Boy. With production from d.a. got that dope, the popular 2020 cut from Slim Shady gets an updated release.
Both Harlow and Cordae come off pretty well on "Killer." And then Eminem goes crazy. Em's new verse on the "Killer" remix is a long longer than those of the two younger guests, and it's a wild display of both precision and showmanship.
Em switches up flows pretty often, and when he really gets going, he raps so fast that you can barely understand a word he says. On a sheer virtuoso-display level, it's impressive. Listen below.
The original version of "Killer" was released on deluxe edition of Eminem's 2020 album, Music to be Murdered By. Ahead of the collaboration, Cordae has been preparing fans for the release of his sophomore album with his new EP, Just Until…. Like his new single with Shady, Just Until…. also boasts a feature from a legendary act with Q-Tip appearing on the opening track.
Jack Harlow, on the other hand, has been keeping himself busy by continuing to show his fans his personality. Following his successful debut, Thats What They All Say, Harlow has appeared in All-Star Weekend events and even showed up on Complex's Hot Ones.