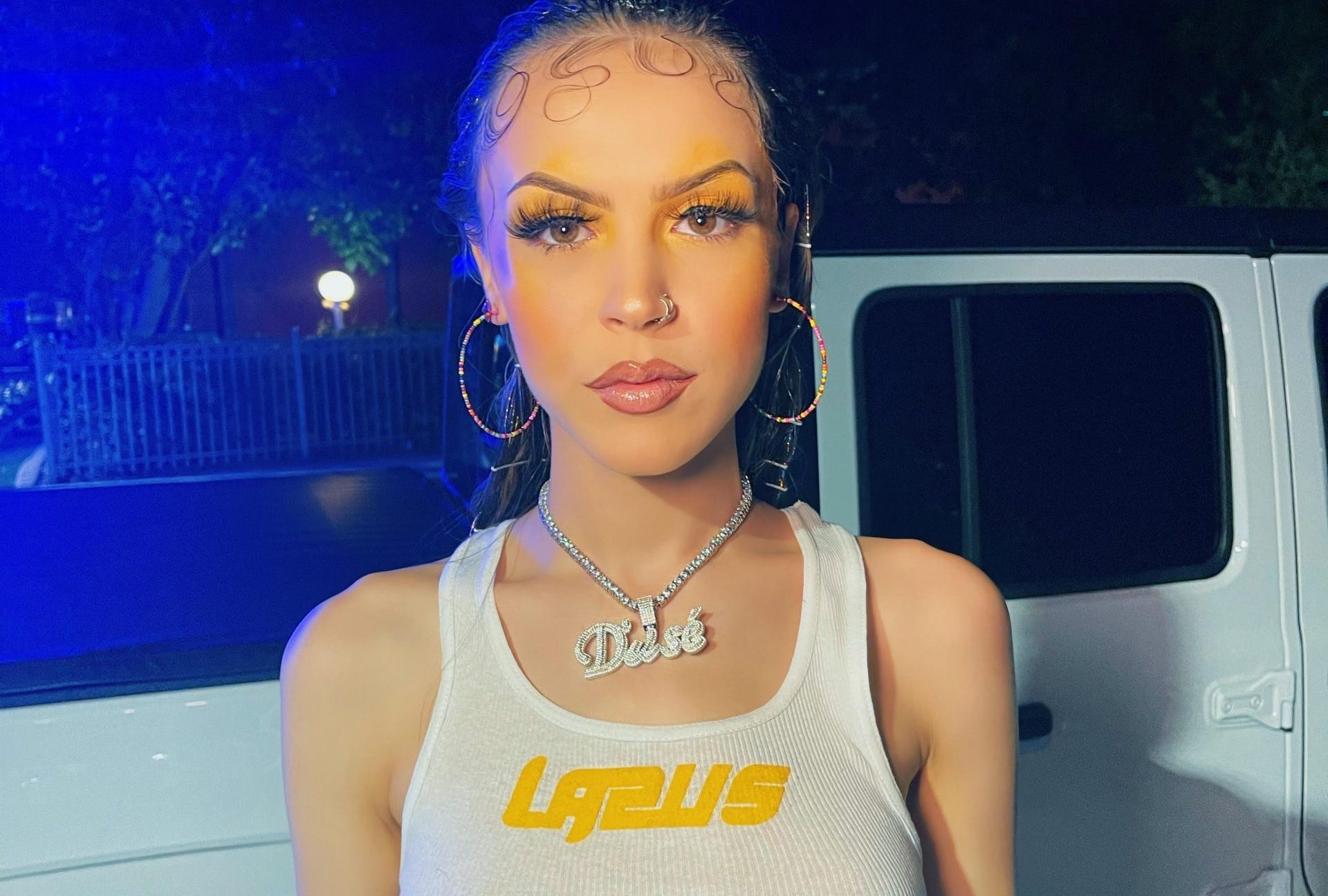 The late 2010s saw a resurgence in the number of female rappers and hip-hop artists gaining a huge following in the music industry. Artists like Nicki Minaj, Iggy Azalea, Cardi B, Megan Thee Stallion, and Doja Cat have brought girl power in hip-hop back to life. One name often used in the same sentence as these hitmakers is D'usé Saida, an up-and-comer who's slowly making a name for herself.
D'usé Saida, whose real name is Hanna Dus, was born in the state of Massachusetts, where her mother raised her on a farm. Her mother influenced her to become a musician despite the rest of their family not being musically inclined. Hanna had her eye on the music industry ever since she was a young country girl. Her mother supported this dream and inspired her to go for it no matter the odds.
As a child, Hanna played various instruments, including the violin, guitar, and piano, while honing her singing skills from when she was only five. Everybody recognized her as a singer at school as she was part of the select chorus club since the second grade. This experience laid the foundation for the young Hanna's eventual career to later on become known as the artist D'usé Saida.
In 2018, D'usé Saida moved to Brooklyn, New York, to go full throttle in her attempt to build a solid career in the music industry. It was in this amazing city where she thought of the stage name D'usé Saida which reads Do-say say-duh. Saida is an Arabic word that means "fortunate huntress," something she associates with her personality as she is out for the kill.
Moving to a different location proved an excellent decision for D'usé Saida as opportunities started knocking on her door. Her talent started being recognized by major labels and individual artists, which prompted her to become a part of major mainstream productions. D'usé Saida would start going around the world to collaborate with famous artists, including rapper Lil Tjay and Italian recording artist Serena Rigacci.
Some of the artists D'usé Saida looks up to include R&B singer Erykah Badu, British rapper M.I.A., and the late Grammy-winning artist Amy Winehouse. She also listened to a lot of songs by Ari Lennox, former Fugees member Lauren Hill, and No Doubt vocalist Gwen Stefani. These female artists influenced D'usé Saida's music, which is evident in the kind of music she releases for her increasing number of fans worldwide.
"Madame Ponsardin" is the title of D'usé Saida's first track with an accompanying music video, which she released on YouTube back in 2020. She felt extremely proud of herself after finishing the music video for this song, which inspired her to do more in succeeding releases. D'usé Saida has worked with famous cameraman Roarinlion who has previously collaborated with Aaliyah, Britney Spears, Ciara, and many other notable artists.
For D'usé Saida, the moment she decided to be in an environment surrounded by the right people was a turning point of her career. Today, she's on track to reach her goal of becoming the female Frank Ocean or simply being her own artist that inspires women. People can check out her Instagram, Facebook, and TikTok accounts to see the latest happenings in her budding career.