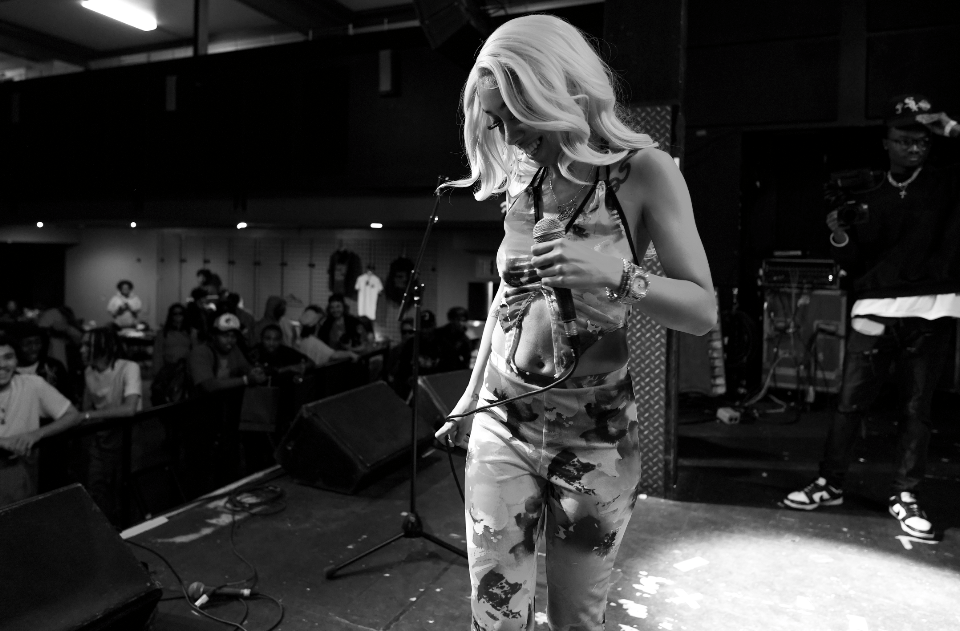 Chicago's music scene is ablaze with talent, and one artist stands out among the rest – Cece Bke, a gifted rapper hailing from the Windy City. Her unstoppable rise in the industry is turning heads both locally and beyond. With the recent release of her EP, "Duffle Bag Girl," Cece solidifies her position as one of the hottest upcoming artists from Chicago.
The "Duffle Bag Girl" EP comprises eight hard-hitting tracks that showcase Cece's exceptional lyrical abilities and clever wordplay. From the very first track, listeners are hooked, eagerly anticipating what comes next. Blending elements of trap, hip-hop, and melodic rap, Cece's unique style shines through every song, giving her music a distinct and captivating edge.
What sets Cece Bke apart is her ability to craft compelling narratives within her music. Her lyrics paint vivid pictures of her experiences and the environment she comes from, drawing listeners into her world. The raw emotion and authenticity in her songs leave a lasting impact, resonating deeply with her audience.
The allure of the EP is further amplified by the captivating music video for the track "Ehn Ehn." Directed by the talented duo Nikeefilmz and Christian Loggins, the visuals perfectly match the song's energy and aesthetic. The video showcases Cece and her crew exuding confidence, offering a visually stunning representation of the EP's themes.
With her relentless work ethic and dedication to her craft, Cece Bke has emerged as a rising star to watch closely. Her growth and potential as an artist are evident in the "Duffle Bag Girl" EP, and she continues to gain support from fans and industry insiders alike. Chicago's music scene has found its shining star in Cece Bke, and there's no doubt she's here to stay.