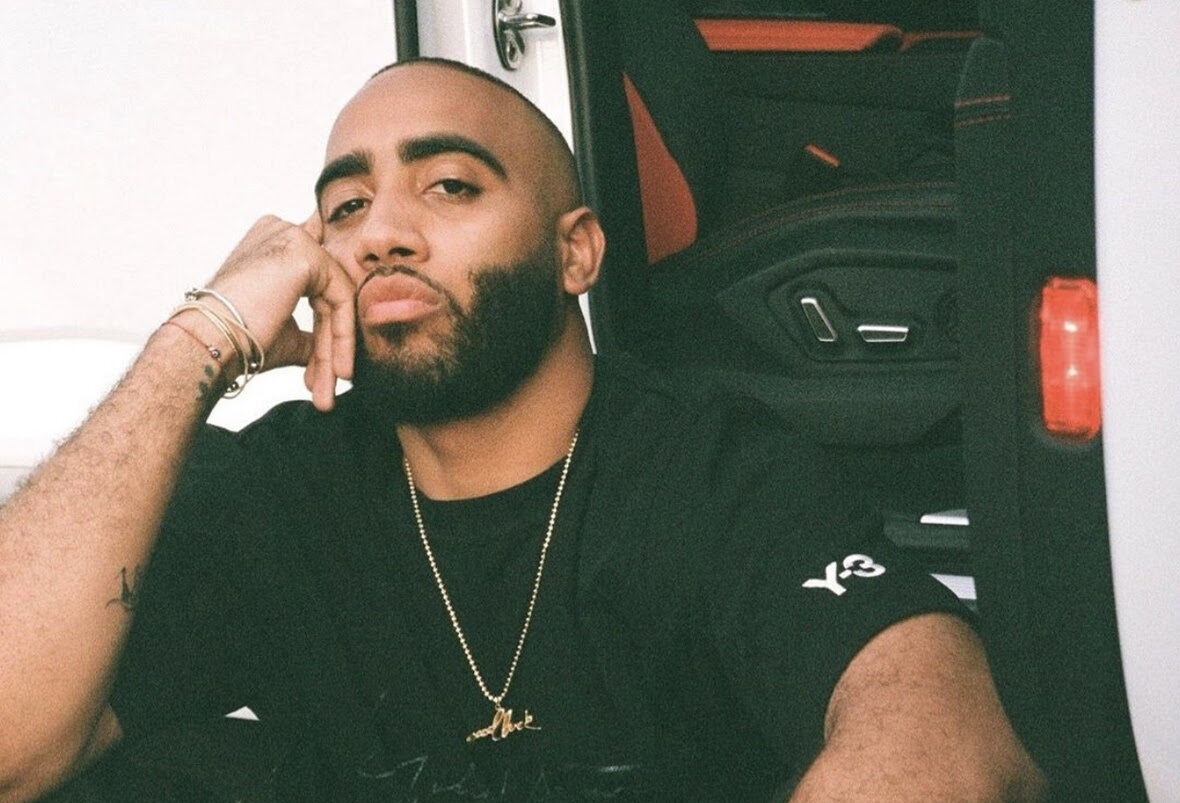 Apr 06, 2021, 16:05pm EST — Rapper and Hip-Hop mogul in the making, Bizzy Crook has been on a mission since making his official return to music in 2019. The Miami rapper has been putting out good quality music for quite some time now; but since releasing his debut album From Me, to You, Bizzy Crook has been unstoppable. His prolific streak continues with French Montana for the official remix of leading single, "Dios Mio" exclusively premiered via Audiomack.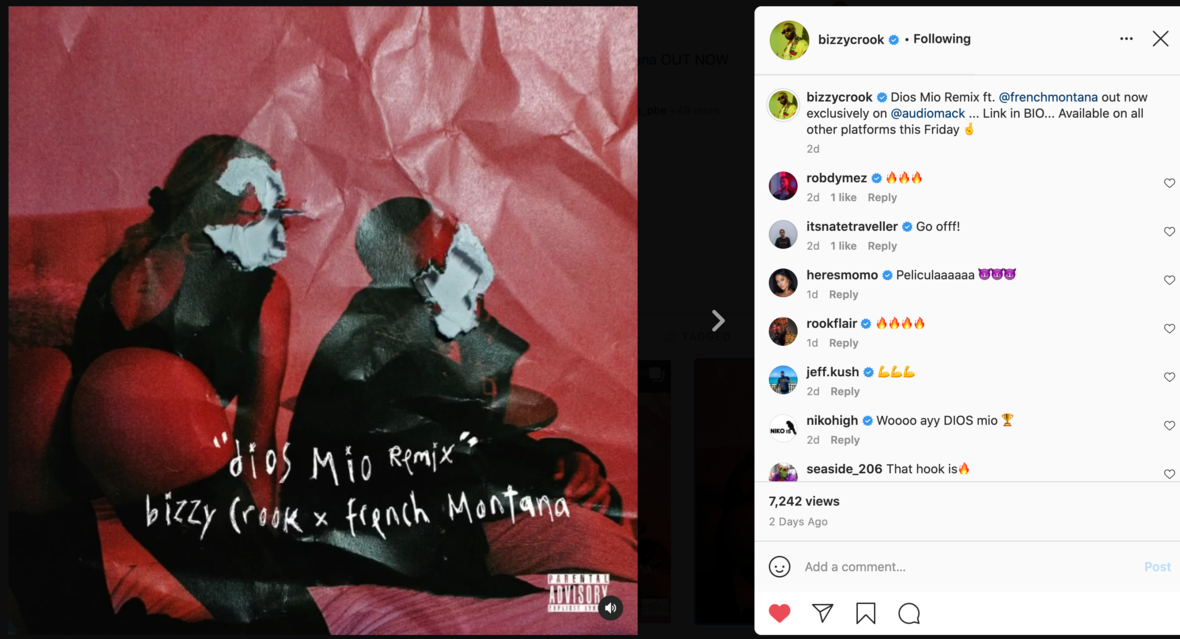 "French and I linked up through a mutual friend in Miami. My boy called me from a party at French's crib, and was like "yo, they just played Dios Mio, send the beat, French is gonna do a verse on it". He was a real one for that.." – Bizzy Crook on collaborating with French Montana
Since the original release back in 2020, this record has been an undeniable hit! With the need to take the record to new levels, who better than French Montana to lace the J.U.S.T.I.C.E. League produced track with a hot verse.
Summer 2021 is right around the corner and the country is reopening slowly but surely. As everything begins reopening and we get back to parties, festivals, industry events and more, Bizzy Crook's hot new single will certainly be the official soundtrack for everyone's summer festivities.
Connect with Bizzy Crook on social media for updates on new music, videos, and more; @bizzycrook