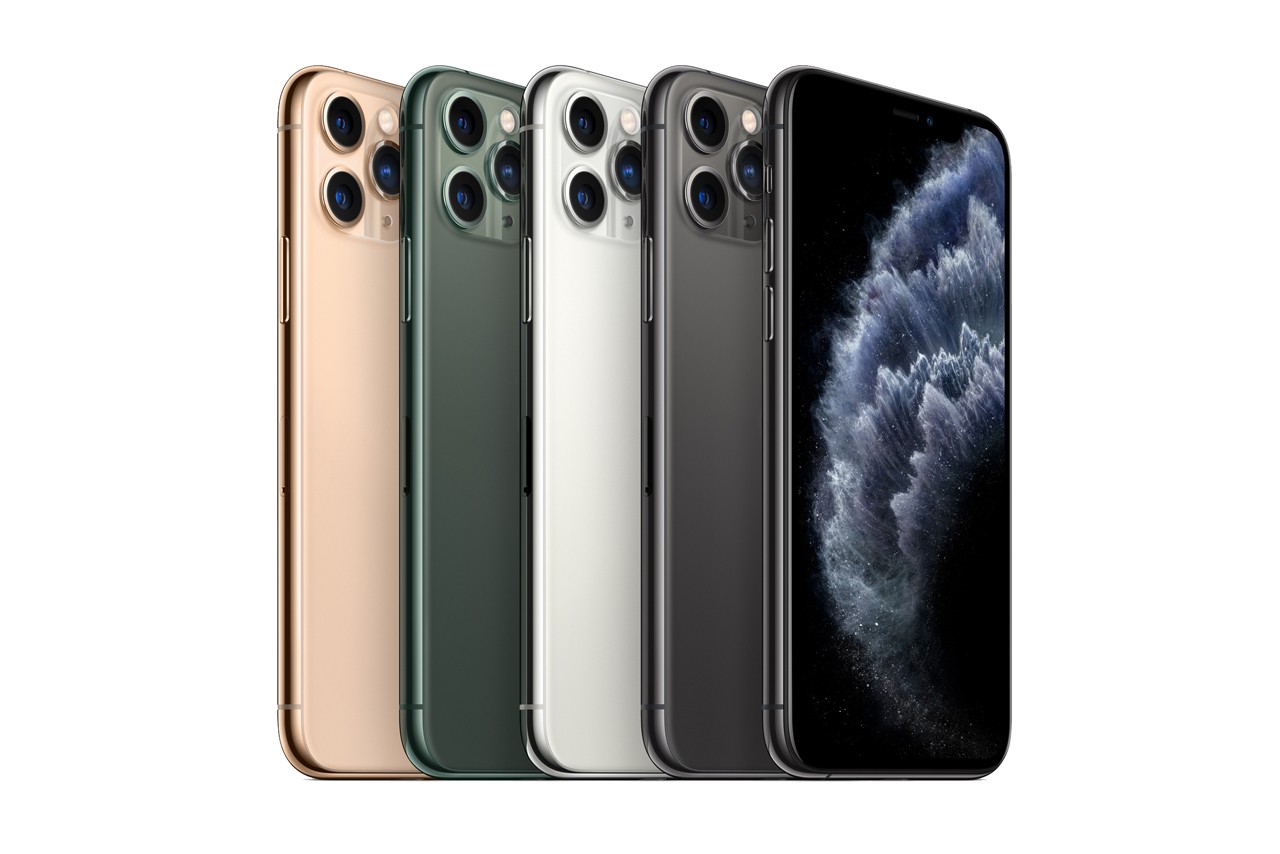 Alongside the announcement of a base-model iPhone 11, Cupertino's Apple also showed off its higher-end iPhone 11 Pro and Pro Max models, which come in space gray, silver, gold, and a new midnight green finish. This model features a new three-camera set-up, which includes a wide 12mp camera, a 12mp ultra-wide, and a 12mp telephoto camera capable of 4K video with extended dynamic range and cinematic video stabilization.
The models have been optimized for low-light settings with the help of Dark Mode and offer the choice of wide and telephoto framing in Portrait mode for a wider field of view. The front-facing camera utilizes TrueDepth to record 4K video at up to 60 fps and 120 fps slo-mo.
Theses models also utilize the new A13 bionic chip, which the iPhone 11 Pro and iPhone 11 Pro Max handles 20 percent faster than the previous A12. As a result, Neural Engine for real-time photo and video analysis and new Machine Learning Accelerators work faster, especially with iOS 13's own machine learning processes. The iPhone 11 Pro also boasts four more hours of battery life in a day than the iPhone XS, while the iPhone 11 Pro Max offers up to five hours more than iPhone XS Max.
Why get either Pro phone over the very capable iPhone 11? Like last year, it seems Apple is drawing a line between mainstream consumers, who would balk at paying $1,000 for a smartphone, and techies who want the latest gear no matter what. Apple is basically taking the same approach as it does to the MacBook and MacBook Pro, if the new iPhone Pro naming scheme didn't tip you off already.
The iPhone 11 Pro will start at $999 (£1049 in the UK), while the 11 Pro Max will go for $1,099 (£1149). Pre-orders start this Friday, September 13th, at 5 am Pacific, and the phones will ship on September 20th.
https://youtu.be/cVEemOmHw9Y