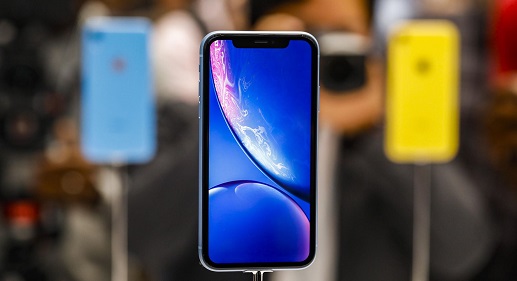 Apple steps it up.
Apple suffered a slight misstep with their last generation of phones. Declining sales for lower end models. and the escalating price of higher-end models, caused Apple to restrategize and cut back on their cheaper phones.
"If you look at our results, our shortfall is over 100 percent from iPhone and it's primarily in greater China," Apple CEO Tim Cook told CNBC.
He also attributes the timing of the latest iPhone release to the decline in sales, stating, "We knew the different timing of our iPhone launches would affect our year-over-year compares." Apple plans on handling things differently this year, and the new iPhone is proof.
According to the Wall Street Journal, Apple has three new iPhones planned for 2019. As we reported, the high-end model is speculated to have a three lens camera that was designed to compete with Samsung's S9 and new Note models.
The two less expensive iPhone models will come with dual lenses. Those models will come with an LCD screen, while the three lens top-end model will be blessed with the OLED display.
The release dates of the new iPhones are unknown, and although art has been circulating online, there's no official word from Apple how the three lenses will look.