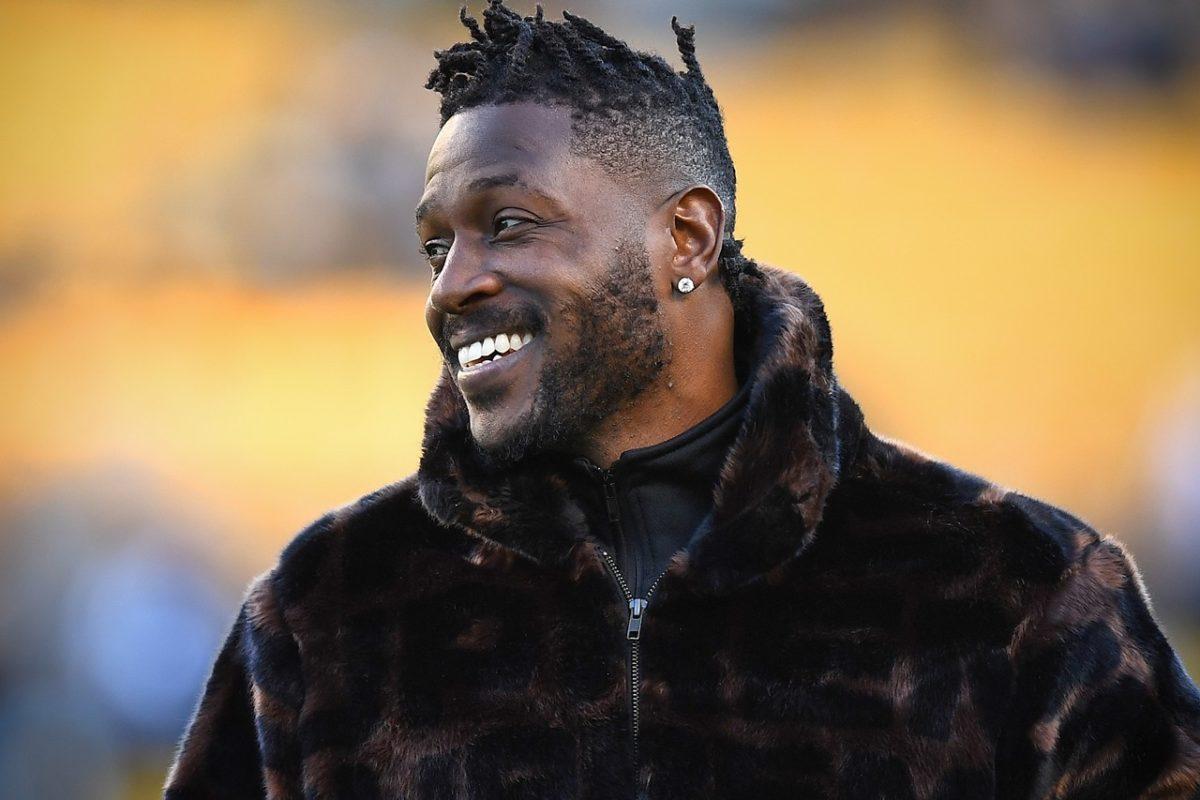 Antonio Brown recently took to Instagram to show off new money he just received, as he posted a screenshot of his bank account.
Brown's bank account has $24 million in it, and the former NFL player gave some insight on the cash via an IG caption saying, "No one sues someone who doesn't have money. You see money attracts the wrong people to come against you. Jealousy and envy is an incurable trait. It is reciprocal not donated beat the odds. Laughing all the way to bank. Hard work, talent and believing in yourself dreams do come true. AB the new money team."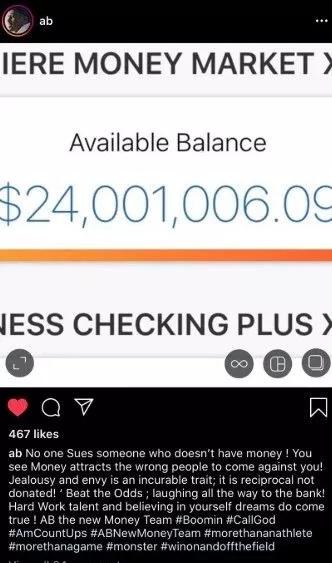 Brown is currently unemployed and facing several lawsuits, including from his former personal trainer, Brittany Taylor, who claims the wide receiver raped her in three separate incidents.
According to TMZ, Taylor says she worked as Brown's personal trainer but that during one training session in June 2017, "Brown exposed himself and kissed (her) without her consent."
Antonio Brown currently is looking for a home in the NFL after his release from the Oakland Raiders and the New England Patriots. But that doesn't mean he is struggling for money by any means.