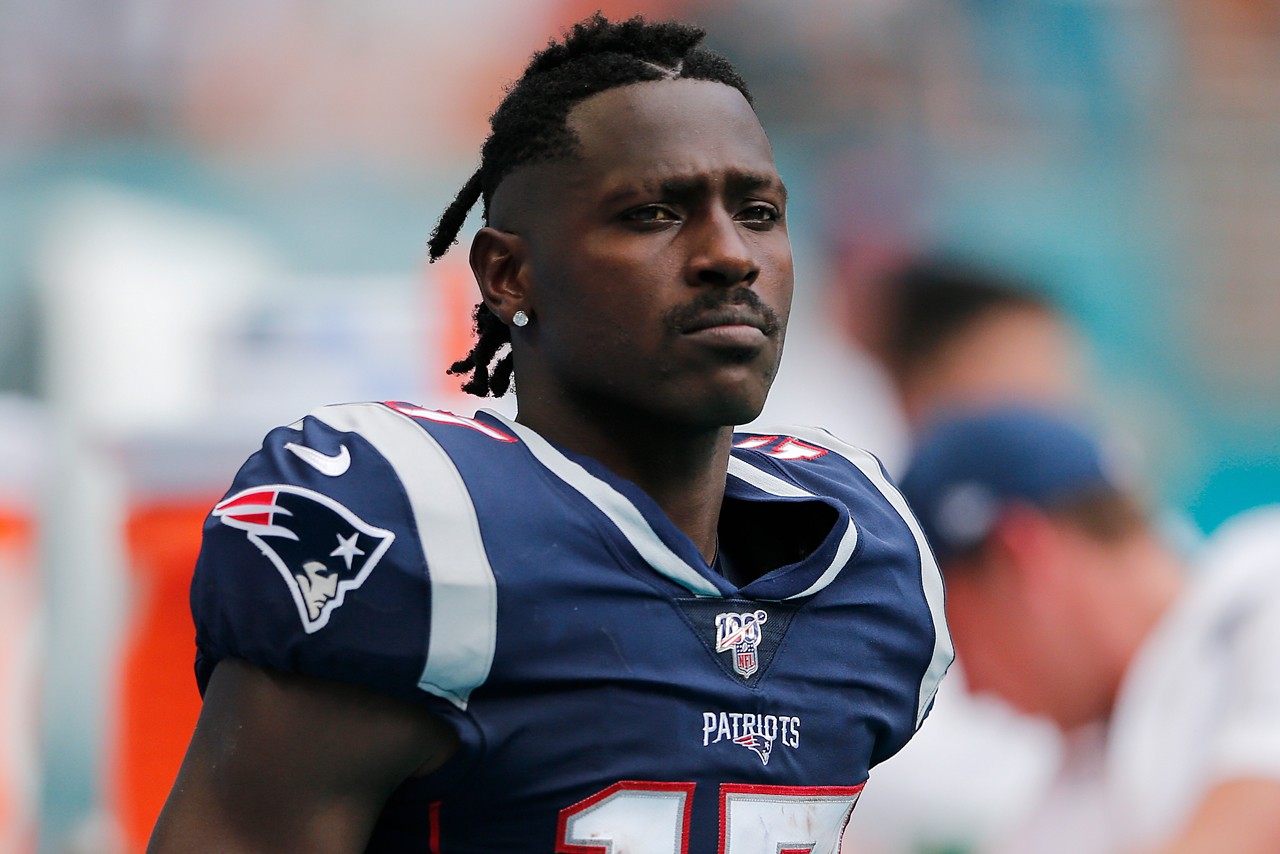 According to ESPN, The New England Patriots released Antonio Brown on Friday, leaving the embroiled wide receiver's NFL career in limbo as he faces mounting off-the-field trouble that includes allegations he sexually assaulted two women.
A day after Brown allegedly sent threatening text messages to one of the women, the Patriots cut him — less than two weeks after they promptly signed Brown when he forced his release from the Oakland Raiders.
It was Brown who broke the news on his Twitter account.
"Thank you for the opportunity @Patriots #GoWinIt," he wrote and later added, "The marathon continues."
Thanks for the opportunity appreciate @Patriots pic.twitter.com/envfHEd6N8

— AB (@AB84) September 20, 2019
The Patriots confirmed Brown's release in a statement that in part read, "We appreciate the hard work of many people over the past 11 days, but we feel it is best to move in a different direction at this time.''
The news comes 10 days after Brown was accused of sexually assaulting his former trainer, according to a civil lawsuit the trainer filed on September 10.
Thank you pic.twitter.com/CBXWTfajFy

— AB (@AB84) September 20, 2019
Brown is currently under investigation by the NFL and will not be paid his $9M USD signing bonus. It is unclear when or if he will be interviewed by the NFL or what the future of his career holds. Brown has yet to speak on the allegations and rumors, other than thanking the Patriots in the tweet below, his agent however stated, "It's unfortunate things didn't work out with the Patriots, but Antonio is healthy and is looking forward to his next opportunity in the NFL. He wants to play the game he loves and he hopes to play for another team soon."
Last Sunday's game between the Patriots and Dolphins is the only game Brown has played this season, totaling four catches for 56 yards and one touchdown.