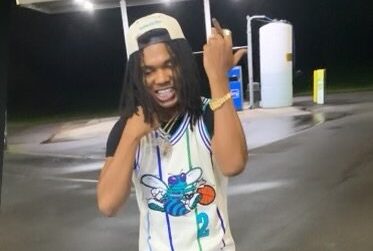 Introduction
In the world of music, artists often emerge from a deep-rooted passion for the art form. 6ig Jeo, hailing from the small towns of Raeford and Red Springs, North Carolina, is no exception. Born and raised in the heart of the Tar Heel State, he's making waves in the music industry with his distinct style, versatile flows, and an unwavering commitment to his craft. This article delves into 6ig Jeo's journey into music, what sets him apart, his favorite lyrics, his goals, and his ongoing projects.
The Genesis of a Musical Journey
For many, music serves as a form of therapy, an outlet to express emotions, thoughts, and experiences. 6ig Jeo's story is no different. From a young age, he found solace in the world of music, listening to a wide range of genres that ignited his passion for creating his own art. This passion eventually drove him to pursue a career in music, transforming his love for the craft into a way to connect with his audience on a deeper level.
What Makes 6ig Jeo Stand Out
One of the defining characteristics of 6ig Jeo's music is his uniqueness. He proudly boasts an original style and flow that sets him apart from his peers. In a world where many artists conform to trends, 6ig Jeo remains true to himself, unapologetically embracing his individuality. His versatility allows him to adapt to various beats and genres, making his music accessible to a wide audience while maintaining his authenticity.
Favorite Lyrics and the Chills They Bring
When asked about his favorite lyrics, 6ig Jeo humbly admits that he doesn't have a single favorite. He explains that every lyric he writes carries a piece of his soul, and each line has the power to evoke emotions within him. It's this emotional connection that makes it difficult for him to choose just one. For 6ig Jeo, the magic of his music lies in the raw, unfiltered expression of his thoughts and experiences.
Aspirations and Goals
6ig Jeo's aspirations in the music industry extend far beyond personal success. His primary goal is to reach as many people as possible with his music while providing for his loved ones. This drive for both artistic excellence and taking care of his family fuels his determination to keep pushing boundaries and breaking through the music scene.
Upcoming Projects and Releases
For fans eagerly awaiting new content from 6ig Jeo, he has exciting news to share. He has recently dropped a new single titled "Still Trappin Out," available on all major streaming platforms. This release is just a taste of what's to come, as he hints at having mixtapes tucked away in the vault, ready to be unleashed. With his work ethic and dedication, there's no doubt that fans can anticipate more remarkable music in the near future.
Connect with 6ig Jeo
In today's digital age, connecting with artists is easier than ever. You can follow 6ig Jeo on various social media platforms to stay updated on his latest releases, projects, and personal insights:
Instagram: @fw.ah.hk60d.nigga
YouTube: @6ig Jeo
Snapchat: @Jeo8404
Conclusion
6ig Jeo, the North Carolina native, is an artist who has found his calling in music. His journey is a testament to the therapeutic power of music and the unwavering commitment of individuals who strive to make their mark in the industry. With a unique style, versatility, and a burning passion for his craft, 6ig Jeo is undoubtedly an artist to watch. As he continues to drop new music and connect with his audience, his influence in the music world is bound to grow, leaving a lasting impact on fans and fellow artists alike.