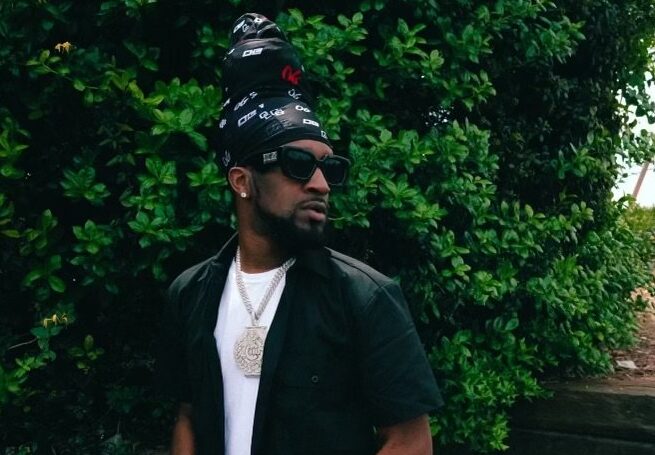 In the vibrant world of music, where every artist is striving to carve out their own niche and make their mark, there emerges a rare talent from Brunswick, Georgia, who is setting himself apart not just through his music but through his authenticity and unwavering commitment to his roots. Flii Boi Breeze, a multi-talented artist, producer, and engineer, is making waves in the music industry with a refreshing approach that embraces his true self, heritage, and humble beginnings.
Humble Beginnings and Unique Journey
Like many others, Flii Boi Breeze's journey began from humble beginnings, but what makes his story unique is the trail of "firsts" he's blazed in his hometown of Brunswick, Georgia. He's achieved remarkable feats in record time, breaking barriers and defying odds. Along the way, he encountered trials and tribulations that most people don't live to see the results from, which only fueled his determination to succeed.
Authenticity in an Image-Driven Industry
What truly sets Flii Boi Breeze apart in the music industry is his unapologetic authenticity. In a world where many artists may be tempted to portray an image for notoriety or a quick dollar, he remains true to himself, unafraid to showcase his flaws and insecurities through his music. He understands that his honesty can resonate with those who have experienced similar struggles, letting them know they're not alone. Moreover, his undeniable talent in music production, engineering, and his captivating artistry add to his unique appeal.
Notable Career Highlights
Flii Boi Breeze's career boasts several notable highlights. He recently clinched the "Engineer of the Year" award at the Black Only Awards, a significant recognition of his prowess behind the mixing board. He's had the privilege of collaborating with legends such as Ice Billion Berg, Yung Joc, Boosie, FoxxaMill, and even ventured into the world of acting, appearing in an episode of AMP With Kai Cenat, which garnered over 3 million views.
Furthermore, Flii Boi Breeze has been bestowed with the title of A&R for Stop One Distribution, allowing him to seek out like-minded artists who share his passion and dedication to the craft.
Overcoming Challenges
In his journey, Flii Boi Breeze has faced his share of challenges. One of the most significant lessons he's learned is to avoid emotional entanglement in the music business. He emphasizes the importance of taking everything at face value in an industry filled with smoke and mirrors. Overextending oneself and expecting reciprocation can lead to disappointment, a lesson he's embraced and grown from.
Future Aspirations
Looking ahead, Flii Boi Breeze envisions becoming a household name in the music industry. While aiming for excellence, he remains steadfast in his commitment to maintaining his integrity and staying true to himself. He refuses to compromise his values or portray an image that doesn't align with his authentic self. For him, music is not just about fame; it's a therapeutic outlet and a means to connect with others who resonate with his journey.
The Goal of this Press
Flii Boi Breeze's primary goal with this press is to bring awareness back to his music and his brand as a whole. He has an upcoming single set to release in the next few weeks, and a project in the works that includes major features, promising exciting times for his fans and new listeners alike.
Connect with Flii Boi Breeze
To stay updated with Flii Boi Breeze's music and career, you can follow him on various social media platforms:
In a music industry filled with trends and gimmicks, Flii Boi Breeze's genuine approach to his craft is a breath of fresh air. His story and music resonate with authenticity, promising a bright future for this rising star.