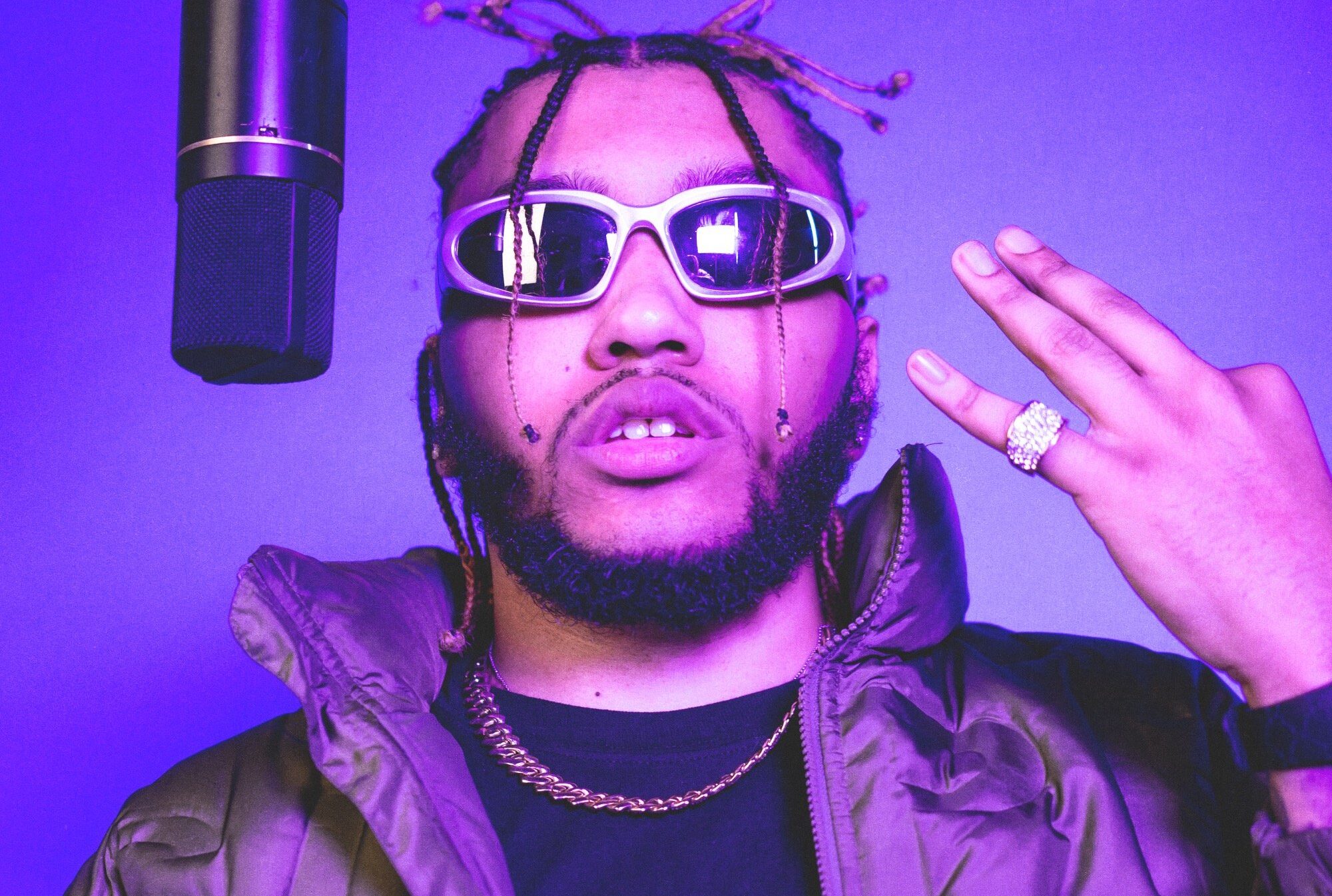 In the ever-evolving landscape of the music industry, few artists stand out as boldly and authentically as TK Ant, also known by his stage name Scuti. Hailing from the vibrant city of New York, this artist, rapper, and influencer is making waves with his distinctive sound and unwavering commitment to self-expression.
A Journey to Authenticity
At the core of Scuti's musical journey is the unapologetic embrace of his true self. His music resonates with those who refuse to conform to societal expectations and who strive every day to become the best versions of themselves. It's not just about the music for Scuti; it's about the message and the community he's building.
"I've always believed in being authentically myself," Scuti explains. "My music is for people who don't care for other people's opinions. It's a reflection of my innermost thoughts and feelings."
Scuti's journey into the music industry was rooted in his deep love for music from a young age. Raised in a household where timeless records filled the air daily, he found solace and expression in the art form. Music became his outlet for emotions that were challenging to express through regular conversation.
A Sonic Revolution: Scuti's Sound
What truly sets Scuti apart in the music industry is his distinctive sound. He boldly claims to be creating a whole new subgenre of hip-hop. His music can be described as alternative, versatile, and smooth, offering listeners a unique and refreshing experience.
The artist's versatility shines through in his tracks, blending different emotions and vibes seamlessly. From the raw intensity of rage to the heart-wrenching depths of heartbreak, Scuti's music takes listeners on an emotional rollercoaster.
Notable Career Highlights
Scuti's journey is already punctuated with noteworthy accomplishments. He recently dropped a music video for his song "What We Do" featuring Cheeche Lovato, garnering nearly 10,000 views on YouTube. He has also graced stages in NYC, Virginia, and the Tristate area with his electrifying performances.
His previous album, "Savage X Blues," achieved over 50,000 streams, showcasing his growing influence in the industry.
Overcoming Challenges
Like any artist, Scuti faces challenges in his music career. One significant obstacle is maintaining consistency and staying organized while drawing from real-life experiences to craft his music. Adapting his mood to match the vibe of a song can be challenging, but it's a testament to his dedication to creating authentic music.
The Future of Scuti and Scutiiverse
Looking ahead, Scuti envisions his music topping every major chart in the industry. He's not just an artist; he's an entrepreneur with his fashion brand, "Scutiiverse." His aspirations include winning a Grammy and clinching the title of Breakout Artist of the Year.
In terms of upcoming projects, Scuti's fans can eagerly anticipate his album, "Rage N Heartbreak," set to release at the end of 2023. This album promises to be a captivating journey through a range of emotions, featuring 10-12 tracks.
A New Lens on Scuti
As we delve deeper into Scuti's world, it's impossible to ignore the buzz surrounding his upcoming music and his latest YouTube video, "What We Do." This is an opportunity for fans and newcomers alike to see Scuti from a different lens, one that captures the essence of his unique sound and message.
For those curious about the rising artist, Scuti, and eager to experience a new wave of hip-hop, his music and videos are the perfect gateway into his world. With "Rage N Heartbreak" on the horizon, Scuti's influence in the music industry is set to grow exponentially.
Connect with Scuti and explore his music and journey on his social media accounts:
As Scuti's star continues to rise, we can't help but anticipate the revolution he's bringing to the hip-hop scene and the authentic voice he's providing for those who march to the beat of their own drum. Keep an eye out for "Rage N Heartbreak" and be prepared to embark on a musical journey unlike any other.