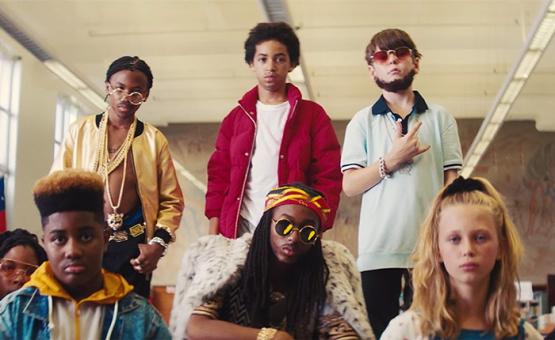 2 Chainz Bigger Than You Video
2 Chainz Bigger Than You Video – Baller alert! 2 Chainz is too cool for school in the video for "Bigger Than You."
Directed by Nathan R. Smith, the cinematic clip finds 2 Chainz and his crew back in high school. Child actors take on the roles of 2 Chainz, Drake, Quavo, and Murda Beatz as they sit in detention and cause mischief.
Dripping in a fur, shades, and head scarf, the young Drench God and friends take over the library, terrorize their teachers, and throw a party in the halls.
Take it back with Tity Boi.
2 Chainz Bigger Than You Video