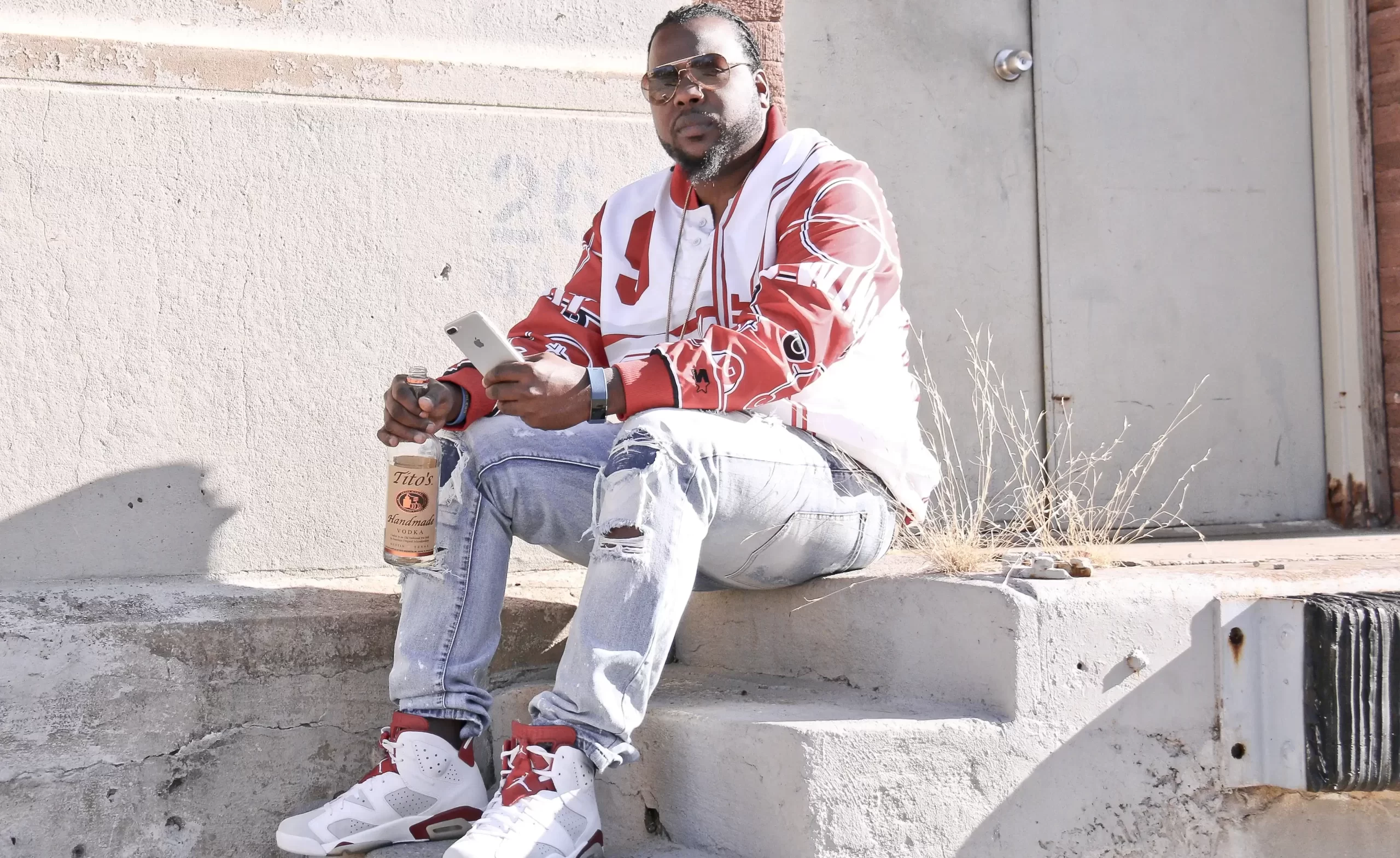 ZotheJerk discovered his calling at a young age, winning showcases and performing in his hometown of Detroit, Michigan. ZotheJerk established a relationship with the late Big Proof of D12 through his leadership and drive. Their friendship blossomed into a plan to sign with Big Proofs' label, Iron Fist Records. Unfortunately, the venture ended prematurely with Big Proof's death.
After relocating to Kansas City, he resolved to reinvent himself as an artist. After many days, hours, and gallons of coffee, ZotheJerk discovered his calling. Hip Hop became known as "Soul Music."
This emotionally charged portrayal of himself leaves him vulnerable because he holds nothing back. His aggressive, outspoken style leaves the listener at the mercy of vivid storytelling. ZotheJerk effortlessly moves through barren beats, bringing them to life with his poetic stanzas.
ZotheJerk had the honor of being a featured Panelist (Technology and The New Music Industry Expert) and Performer at the 2014 A3C Music Festival in Atlanta, as well as winning the 2014 Kindest Kansascitian Award from Blue Valley School District and the 2014 Kansas City Music Awards "Humanitarian of the Year" Award.
Keep Me Safe
"Keep Me Safe" has struck a chord with many for its sentiment, a heartfelt dedication from a parent to his children to protect, inspire and offer encouragement while including a broader theme in the line "Fathers, father your sons, teach them to be men. " The track, co-produced by S.One, also marks the recording debuts of Zo and Frost's kids as guest featured artists.
ZoTheJerk's single Attention
The single Attention! by ZoTheJerk Is from his EP Be Dope, a well-crafted musical piece with a beautiful arrangement. The sublime vocals allured us. More captivating is the majestic display of surreal lyrics with power-packed delivery by the artist.
Why does Attention provide a unique musical experience? To begin with, ZoTheJerk's music has a very diverse sonic palette. His delivery, flow, and the deliberate use of multiple melodic tones to create an exquisite blend are quite audible.
And if you want more music after listening to Attention, check out the EP – Be Dope. The entire EP consists of impressive tracks that satisfy music fans' desire to listen to something exceptional.
The song is currently available on Spotify and all primary music services.
ALBUMS BY ZO THE JERK
ZO THE JERK is one of the most prolific artists in the world. You can find his music on Soundcloud, YouTube, and Spotify. He has over a million streams on Youtube alone! Check out these albums below:
Family First
The latest album by Zo the Jerk, "Family First," is a musical masterpiece that will make you feel like family.
Zo has been making music since high school and has collaborated with some of the biggest names in hip-hop, and R&B. He's also worked with Drake, Tyga, Wiz Khalifa, and more.
His latest album accurately represents his life and what he's gone through. The title track, "Family First," is a dedication to all those who support him through thick and thin. Zo knows that his family will always be there for him, no matter what happens.
"Love You Like I Do" is an upbeat track about how much he loves his woman even though she drives him crazy sometimes. He makes it clear that he'll always be there for her because he can't imagine life without her by his side.
Conclusion
From an aesthetic standpoint, modern rappers have far more to offer than rappers of the past.
It's not just the beats and rhymes that make it better; it's the variety and creativity. The fashion, hairstyles, makeup, and videos are all just as bombastic as they have always been. There's no reason that rappers will go out of style anytime soon. They are one of the few genres of music that seem to be bringing in new fans instead of driving out older ones. People will always love good music no matter what age they are or how it looks. Rap is here to stay.
https://www.facebook.com/Jerkinites
https://www.Thejerknation.com