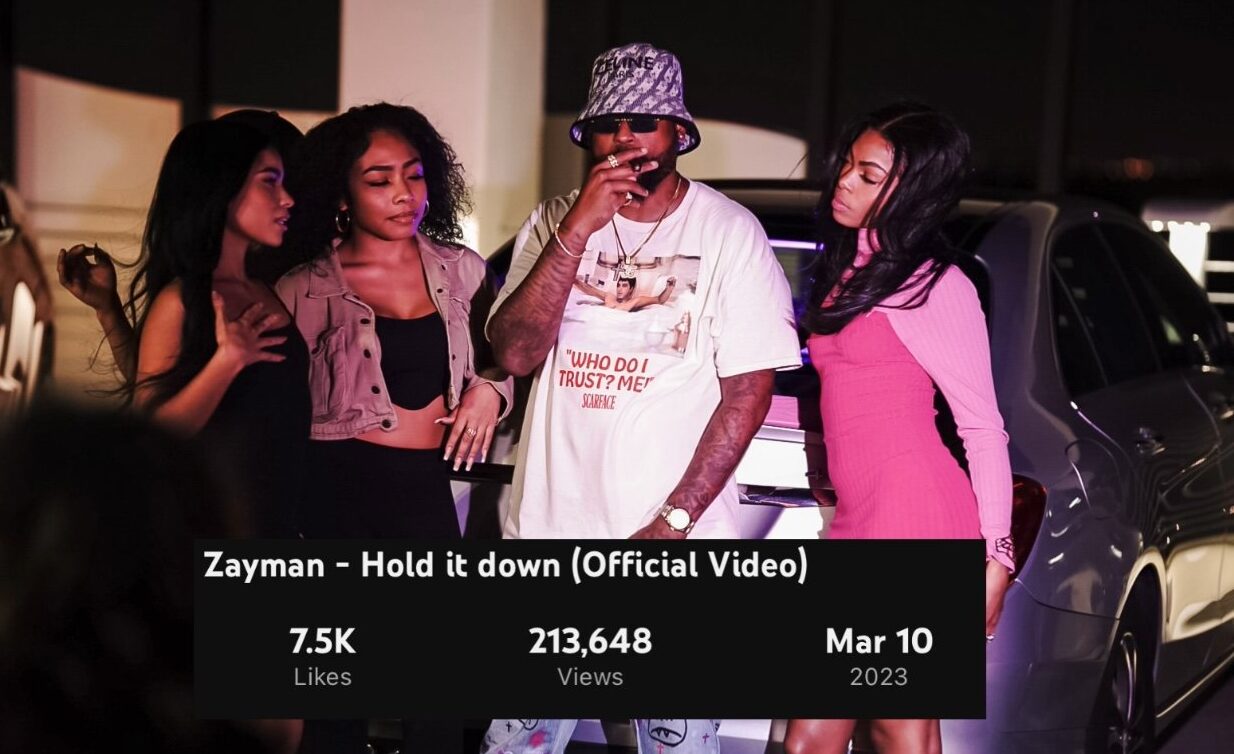 There are many independent hip hop artists who have achieved 250k views on their music videos in 30 days, but one example is about to be Zayman again.
Zayman is an American rapper and songwriter from Hollywood, Florida. He gained popularity with his mixtapes and independent releases before signing to his own independent music label Kush Gang Entertainment . In recent months, the numbers have gone way up.
In February 2023, Zayman released his Ep "Kush Gang Mafia" which was produced by new and young upcoming producers in the game. The Ep received a whole lot of streams and views the first week showing us that Zayman is one the rappers here to stay in the game.
One of the standout tracks from "Kush "Gang Mafia" was the song "Hold it Down" which was accompanied by a music video directed by NVB Productions. The video featured Zayman as a fashion enthusiast walking through the Design District of Miami FL, but with a twist ending that revealed a criminal element to his lifestyle.
The video was released on Feb 10, 2023, and within a few weeks, it has over 200k views on YouTube not long after his previous single "Whole Lot" hit a million views and running. The song and video showcased Zayman's trap knowledge and unique storytelling ability, and it quickly became a fan favorite.
Zayman's success with "Kush Gang Mafia" is a testament to the power of independent music and the ability of talented artists to find their audience, even without the backing of a major label.