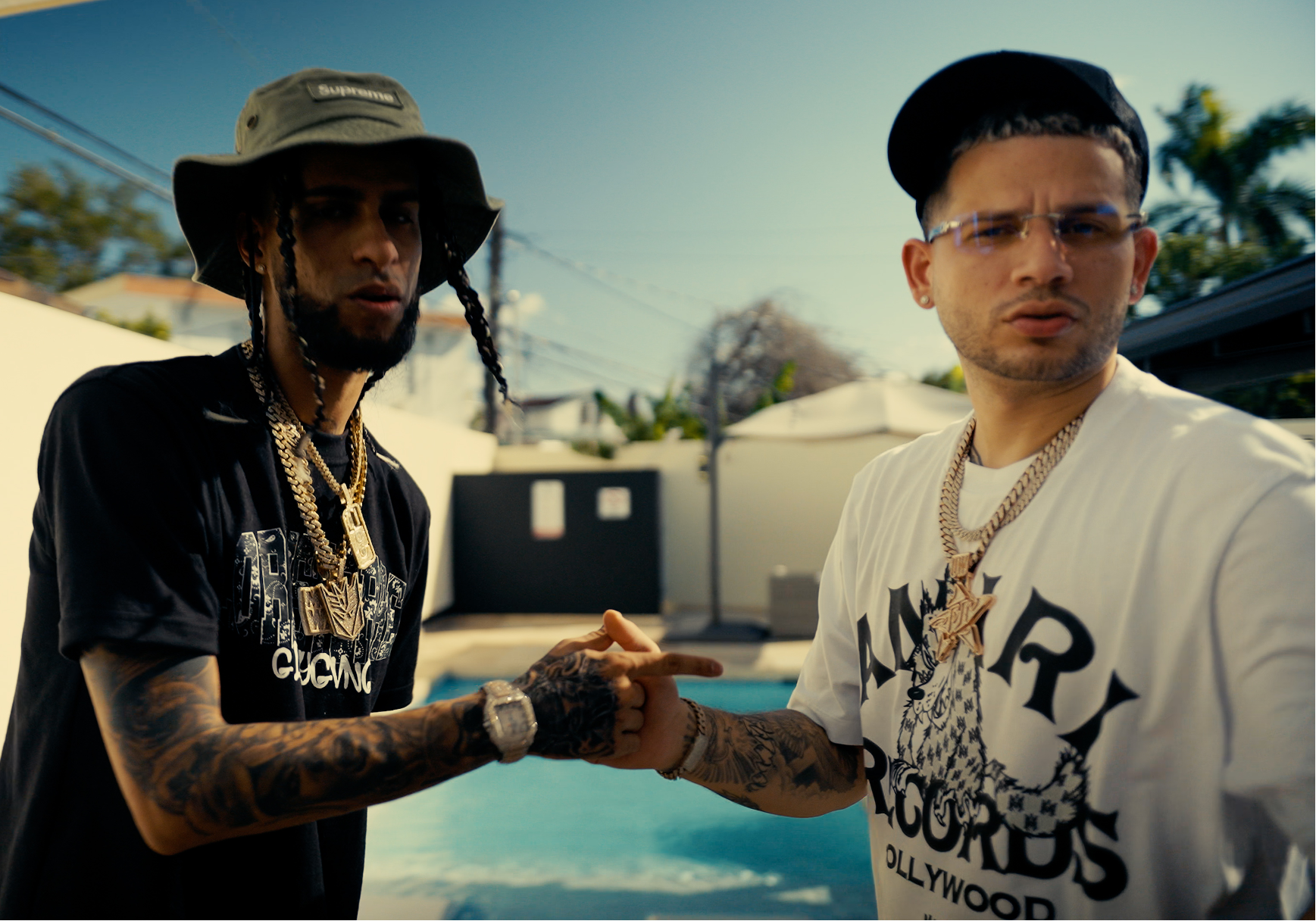 In the ever-evolving landscape of urban music, Puerto Rican artist Yovngchimi continues to make waves as he cements his status as a dominant force in the realms of trap, drill, and reggaetón. The rising star, known for his hit tracks "Baby Father 2.0," "Baby Glock," and "Diamantes En Mis Dientes," has joined forces with fellow compatriot Dei V to release their scorching collaborative single, "Tu$$i."
"Tu$$i" – A Musical and Visual Delight
"Tu$$i" encapsulates the essence of Yovngchimi and Dei V's unique talents. Their compelling verses bring to life a narrative of savoring special moments and celebrating life with that special someone who has captured their hearts. In the lyrics, they exude a sense of pride in satisfying their muse and express their yearning for unforgettable shared experiences.
Accompanying the release is an electrifying music video, shot in the picturesque backdrop of Puerto Rico, with production by Qué Pasó Jefe. The video showcases Yovngchimi and Dei V surrounded by alluring women in a nightclub setting, interspersed with moments that offer a glimpse into their deep friendship and chemistry outside the recording studio.
Yovngchimi and Dei V Share Their Gratitude
Yovngchimi expressed his gratitude to his loyal supporters, saying, "I bring you all this new song to keep burning it up. I'm so grateful to all those people who support me to make my legacy greater. I love you all."
Dei V also shared his thoughts, "Happy to tear it up in a new song with Yovngchimi. Thanks to you, 'brother,' for our meeting to be a part of this."
Listen and Watch "Tu$$i" Now
"Tu$$i" is now available on all major music streaming platforms, allowing fans to revel in the dynamic collaboration between Yovngchimi and Dei V. This release adds to an already exciting year for Yovngchimi, which includes the success of his previous hits "Baby" and "Full Of Diamonds" and a headline performance at the Miguel Agrelot Puerto Rico Coliseum. His spectacular concert featured special guests, including Arcángel, Lunay, Bryant Myers, Dei V, El Alfa, Sahir, and Omar Courtz, among others.
Connect with Yovngchimi
Follow Yovngchimi on Instagram: Instagram
Stream "Tu$$i" and more on Spotify: Spotify
Explore Yovngchimi's catalog on Spotify: Spotify Artist Page
Join the TikTok fun with Yovngchimi: TikTok