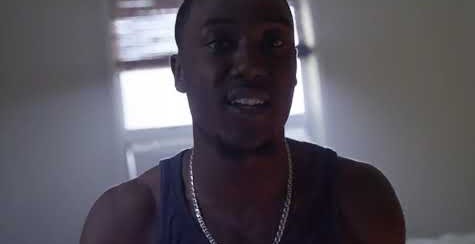 Haitian artist, Yolo King may be behind bars serving his bid, but he's still very music outside with it in the music scene. Currently he's doing a 39-month sentence in federal custody and unfortunately most of his content has been held up in evidence. Being that the King is coming home sooner than later, he was able to drop off a new single titled "Go Get It" before his release. The trendy new track will be featured on his forthcoming project The Plotwhich is set to be released in 2022.
In celebration of this new release, "Go Get It" also demonstrates that Yolo is in good spirits. Also that he is ready to get his career back on track. On the new banger, Yolo rhymes:
"Everyday you wake up — it's a blessing. You have make the best out of your 24 hours and GO GET IT!"
Keeping the inspiration high and the vibe even higher, this new release comes as a pleasant surprise. The Atlanta rapper continues to keep fans wanting more and as his release nears — fans couldn't be more excited. Stay tuned here at 24HR Hip Hop for more on Yolo King. For now, press play on Yolo King's new visual for his single "Go Get It" below. Let us know what you think!
Connect with Yolo King on social media for updates on new music, videos, and more; @1yoloking