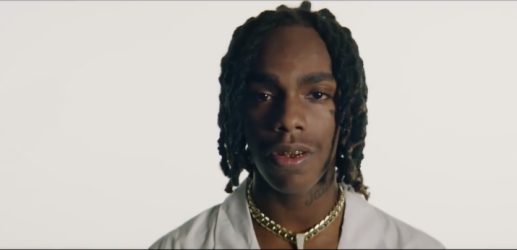 Rapper YNW Melly is facing the death penalty in his double murder case.
YNW Melly was charged in February in the shooting of his two friends Anthony Williams (YNW Sakchaser) and Christopher Thomas Jr. (YNW Juvy), near Fort Lauderdale, Fla. Cortlen Henry (YNW Bortlen) was also arrested in connection with the killings last October, and pleaded not guilty last month.
According to legal documents obtained by TMZ, the florida prosecutors are seeking the death penalty in YNW Melly's double murder case.
In her filing against the rapper, Assistant State Attorney Kristine Bradley claimed a number of "aggravating factors" can be proven beyond a reasonable doubt and justify the state's pursuit of capital punishment.
The State believes that Melly killed his friends for financial gain, the murder was especially heinous, atrocious, or cruel, and he committed homicide in a cold, calculated, and premeditated manner. The State also believes Melly is "criminal gang member" as defined by Florida state penal code.