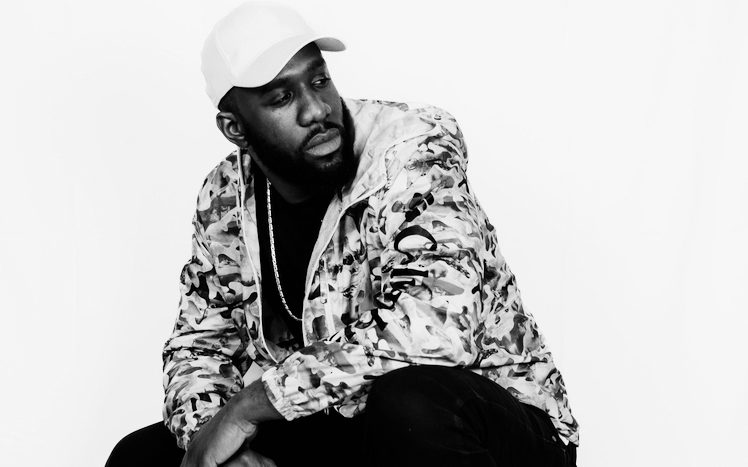 What is your name/stage name?
Freeze Pop Beats
How would you describe your musical style?
I have a hard-hitting, energetic, but classy style with a lot of room for vocals and the artist to shine. It's a style that I've developed over the years that seems to have worked well, so I started sticking with it .
Where are you from?
Beckley, WV
What do you do?
I make beats, mostly but sometimes more than that. I used to be a rapper myself, so I'm competent in songwriting. I've often helped artists craft hooks and verses that have gone on to be the peaks of their careers.
How long have you been making music?
I honestly don't know. I was always doing something musical my whole life, whether it be theater class
What was your first song/project?
Lol I bought this mic on ebay and made a remix to lean back by fat joe.. that was back in elementary school I think.
How serious are you about your career?
That's a funny question. Haha I live for this, mannnnnnn.  Just kidding. I'd say fairly serious, as I've been full time for about 3 years now.
Who's your inspiration?
Inspiration comes to me randomly, but if you mean someone who's career I want to emulate, probably DJ mustard or drake. Their takeovers were so widespread and long-lasting.
What was it like working with you?
I'd say pretty immersive. I am a firm believer that hat the listener is goi to feel the energy you have in the studio. So whatever mood the song is , that's what it's like. I like my artists to create a scene or a world with their art, and they must stand in the center of it in order to properly convey that.
What are some features you have?
Foogiano, Lil Wayne, yungeenace
Who's one person, dead or alive, that you'd want to work with?
Peewee longway, drake, lil  Wayne, lil baby, Ariana grande, Oliver tree… just to name a couple.
Are you signed to a label?
No, I'm currently independent. I have a couple prospects , though but we're still in the phone call stage.
Do you want a record deal, a distribution deal, or none? 
Maybe. The numbers would have to make sense, as I'm doing just fine without it . Division of labor would be nice though.
Who are your biggest supporters?
People I've met on the internet. Hands down.
What are you currently working on?
Right now I'm working on some acoustic/funky/r&b  stuff that can be played with a full band. Something for my brother to tour with .
What is your latest release?
Latest release would be "drac" by eastside Sha and thirty'd  up. Check it out on YouTube!
When is your next release?
Sometime in July .
Where do you see yourself in 5 years?
Wealthy. In the suburbs somewhere, with a wife, kid on the way, and a dog. Can't forget the Tesla LOL. Maybe a couple houses in different cities.
What's next for you?
A lot of record-breaking and music that people will greatly enjoy. To be more specific, I've got some music coming up with larger artists, as well as some very solid pop tracks , 10 sync placements, and a few other news-worthy events.
Instagram / Twitter
@freezepopbeats