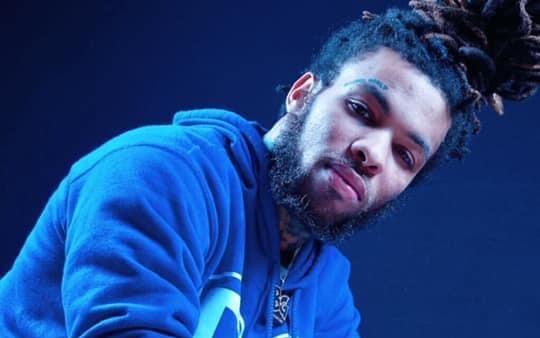 Born and raised in Miami, Florida, YBezzy – The Prince of Rap, started recording as a high school senior. One day a friend of his randomly told him to go in the booth. He was unprepared, but yet made something out of nothing. He describes being in the booth as an unforgettable feeling. Shortly afterward he decided to take music more seriously.
After recording "Nasty Girl" he understood how much momentum and feedback could come from such a controversial track. For this understanding he has transitioned from solely writing to getting in the booth and recording "off the top", saying whatever comes to mind in that very moment. As an artist, YBezzy is a powerful asset all around.
YBezzy's genuinely approachable manner helps his character as a rapper/Actor. Not only is he creative, coherent, and strong-willed, but he's also very relatable, making it easy to market his brand. YBezzy attests his musical influence to musicians like Tupac, Lil Wayne, The Hotboys, Kevin Gates, Lil Boosie, John Mayer, Lloyd, & Ashanti. What he values most about these specific artists are their storytelling abilities. YBezzy makes a link with these musicians in the sense that he felt like they easily personified themselves. As an artist himself, he strives for his listeners to sense a similar alliance.
As YBezzy and BG Records prepare for the release of his eighth in-studio project, "THE BEEHIVE" they uphold a solid internet presence. YBezzy holds this project in high regards and intended for it to be a clear portrayal of his modus vivendi. Through lyrical imagery he expresses himself, gathering inspiration and ideas from his personal experiences.
"The Beehive" by YBezzy showcases the artist's strong storytelling abilities and relatable lyrics, drawing inspiration from his personal experiences. With the support of BG Records, the album is set to bring a fresh and powerful perspective to the rap genre. YBezzy's creative and genuine approach to music is sure to make "The Beehive" a standout release, highly anticipated by fans and music lovers alike.
BG Records strives for the completion of eight YBezzy projects. YBezzy, The Prince of Rap, plans to witness his music charting in the near future. Chasing success for the amelioration of his family and his team is his number one priority. Take heed to YBezzy on all major streaming platforms. Follow YBezzy on his official social media platforms.
"The Beehive" available on all platforms.
Instagram: https://www.instagram.com/ybezzy_/