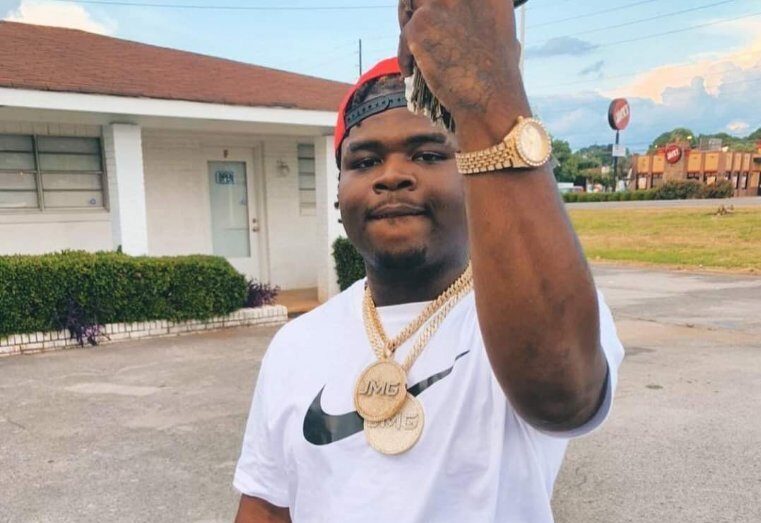 In the world of music, inspiration can come from many sources. For artist WrightWay Dee, his motivation springs from a unique combination of pain and his children. Hailing from Lynchburg, Virginia, but with roots in Alabama, this talented artist has carved a path in the music industry that's deeply rooted in personal experiences.
WrightWay Dee's latest release, "Double Down," takes listeners on a journey through his life and the lessons he's learned. The song is a reflection of pain and reinstatement, a poignant reminder of the fragility of life. The passing of his beloved grandfather served as a stark wake-up call, highlighting the reality that death can touch anyone at any time. In response, WrightWay Dee chose to "double down" on his efforts, to dedicate himself even more fervently to improving the lives of those around him. "Double Down" isn't just a song, it's a mantra for resilience. It's a call to action to face life's challenges head-on, inspired by the raw emotions that accompany loss and the profound love for his family.
When asked about his vision for the future, WrightWay Dee's commitment to his music and his people shines through. He envisions a career that's larger than life, one that continues to evolve and resonate with audiences worldwide. His ultimate goal is not just personal success but also to see his community thrive, both financially and physically. In the next five years, WrightWay Dee is determined to make a lasting impact, not only through his music but also by uplifting those around him. His dedication to the betterment of his people is evident, and it's a testament to his character as an artist and a person.
Stay Connected
To stay updated with WrightWay Dee's journey and music, be sure to follow him on social media:
WrightWay Dee's story is one of resilience, determination, and a profound love for his family and community. Through his music, he continues to inspire others to face life's challenges head-on and to "double down" on their own dreams and aspirations. Keep an eye on this rising star; there's no doubt that his future holds even greater success and positive change.