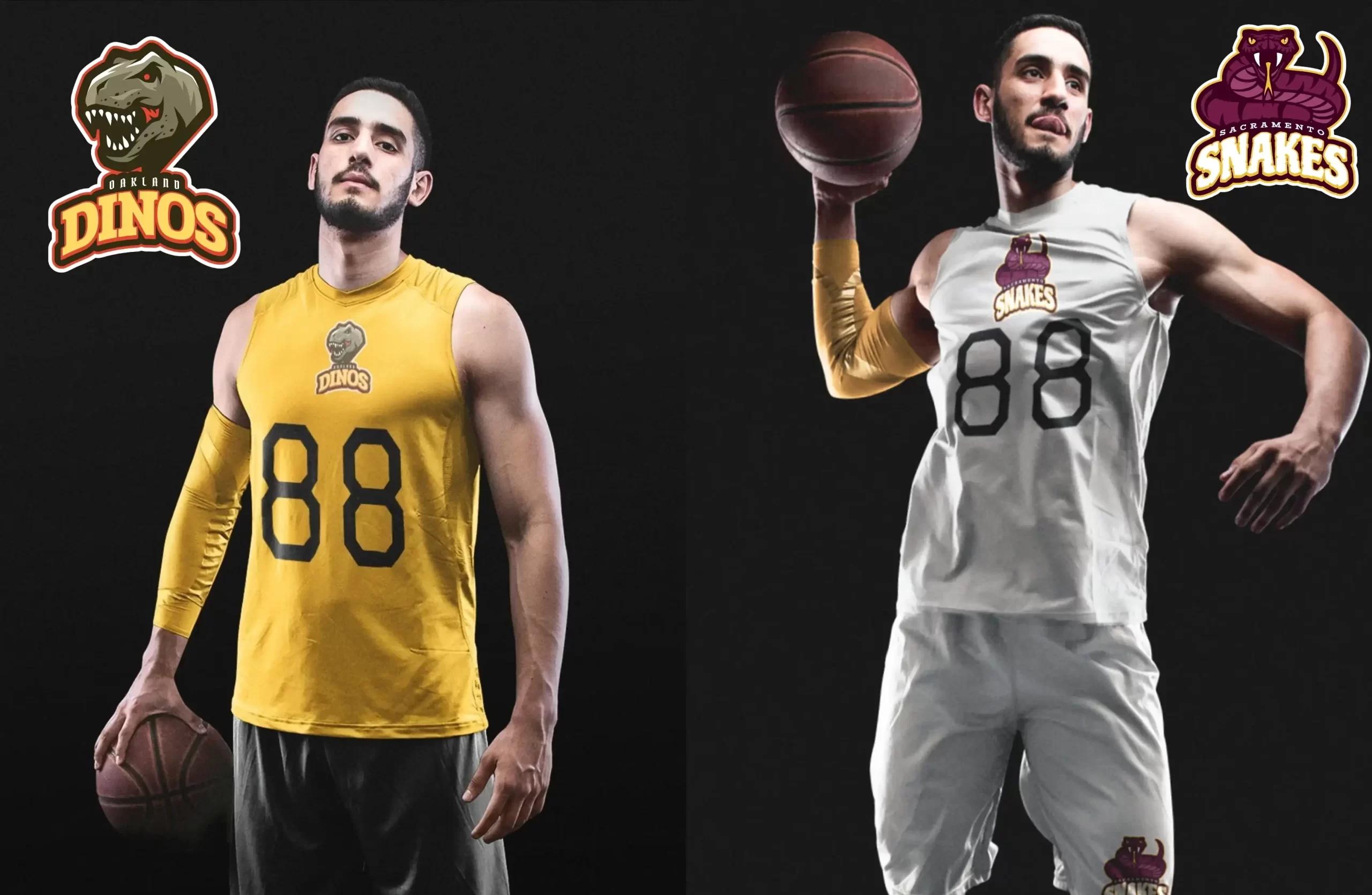 The World Street Ball Association (WSBA), renowned for organizing electrifying street basketball tournaments worldwide, proudly announces the expansion of its league with the addition of two new teams: the Oakland Dinos and the Sacramento Snakes. The inclusion of these teams further solidifies WSBA's commitment to showcasing the finest street basketball talent and captivating fans across the globe.
Founded by the visionary entrepreneur and basketball enthusiast James Lee Hardman Jr., the WSBA has gained a reputation as the premier platform for street basketball, highlighting the raw talent, athleticism, and creativity of players who dominate the city courts. Hardman's passion for the game and his commitment to providing an avenue for talented street ballers to shine has been instrumental in the success of the WSBA.
"The expansion of the WSBA with the addition of the Oakland Dinos and the Sacramento Snakes is a testament to our continued dedication to elevating street basketball and providing opportunities for players to showcase their skills," said James Lee Hardman Jr., the visionary founder of the WSBA. "We believe in the power of street basketball as a cultural phenomenon and aim to promote its authenticity and excitement on a global scale."
The Oakland Dinos, hailing from the vibrant basketball scene of Oakland California, bring a unique style and passion for the game. Known for their high-flying dunks, flashy handles, and relentless defense, the Dinos are expected to make an immediate impact in the WSBA. Fans can anticipate intense matchups as the Dinos clash with established powerhouses and other newly formed teams.
Joining the Oakland Dinos are the Sacramento Snakes, representing the capital city of California. The Snakes are revered for their smooth shooting, intricate ball-handling skills, and strong team chemistry. With their strategic plays and strong sense of unity, the Snakes are poised to become fierce contenders within the WSBA, challenging the league's top-tier teams.
"We are thrilled to welcome the Oakland Dinos and the Sacramento Snakes to the WSBA family," exclaimed Commissioner John Johnson. "These teams, handpicked by our visionary founder James Lee Hardman Jr., bring a wealth of talent and passion that perfectly embodies the essence of street basketball.
The addition of the Oakland Dinos and the Sacramento Snakes aligns with WSBA's ongoing mission to expand and diversify its league, drawing talent from various urban communities and giving players the opportunity to shine on a global stage. The WSBA remains committed to showcasing the vibrant basketball cultures that thrive in cities worldwide and fostering an inclusive environment for players from all backgrounds.
Fans are eagerly awaiting the upcoming WSBA season, which promises to be the most exciting one yet with the addition of these two dynamic teams. Stay tuned for more details regarding the schedule, player drafts, and exhilarating matchups as the WSBA prepares to tip-off another electrifying season of street basketball action.
For media inquiries, please contact:
WSBA Communications Email: [email protected]