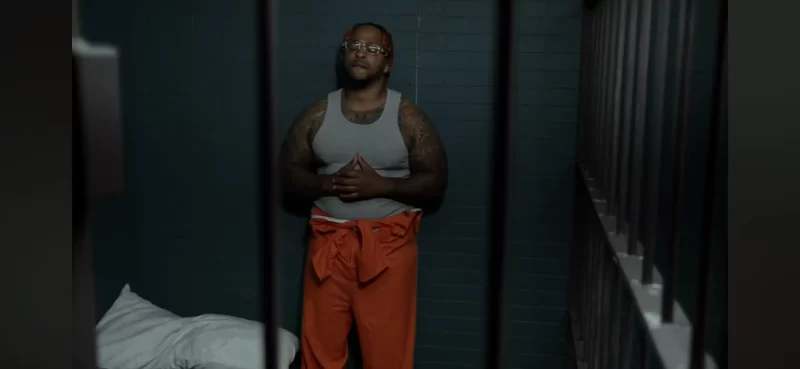 Introduction:
Worcester, Massachusetts has become the breeding ground for exceptional talent, and local celebrity rapper Apollo is the latest artist to emerge from the city's vibrant music scene. Apollo's music video for his hit single "All That Love is Dead" is making waves and gaining widespread recognition on the popular platform Worldstar Hip-Hop. With a unique artistic approach and impressive collaborations, Apollo is quickly ascending the ladder of fame and leaving an indelible mark on the rap industry.
A Fresh Face in the Game:
Apollo, also known as "The Boss," has garnered attention for his raw and authentic style, blending introspective lyrics with infectious beats. His rise to prominence has been fueled by his relentless work ethic and undeniable talent, catching the attention of hip-hop heavyweights and earning him collaborations with the likes of Boosie Badazz, Stunna 4 Vegas, and Sean Kingston.
Upcoming Projects with Legends:
Apollo's star continues to rise as he prepares to release upcoming records with two iconic figures in the rap game: The Game and Snoop Dogg. The anticipation for these collaborations is palpable, as fans eagerly await the fusion of Apollo's unique sound with the seasoned wisdom of these legendary artists. It serves as a testament to Apollo's skill and potential, solidifying his position as a rising star to watch.
A Cinematic Music Video:
"All That Love is Dead" stands out from the crowd of music videos with its movie-like treatment and meticulous attention to detail. Apollo's vision for the video transcends the boundaries of a typical rap production, offering viewers a visually stunning experience that complements the narrative of the song. The video's well-thought-out concept and impeccable execution serve as a testament to Apollo's dedication to his craft and his commitment to creating art that resonates with his audience.
Breaking the Mold:
Apollo's music video challenges the conventions of the genre, distinguishing him as an artist who dares to push boundaries and explore new creative avenues. The captivating visuals, coupled with Apollo's poignant lyrics, create a powerful synergy that resonates with listeners on a deeper level. By infusing his music with substance and substance with artistry, Apollo sets himself apart from the crowd, captivating fans and critics alike.
A Bright Future:
With his rapid rise to fame and a string of successful collaborations under his belt, Apollo's future in the music industry looks incredibly promising. His ability to connect with listeners through his introspective storytelling and mesmerizing performances is a testament to his talent and authenticity. As he continues to evolve as an artist and explore new sonic territories, Apollo is poised to become a force to be reckoned with in the rap community.
Conclusion:
Apollo, the rising star from Worcester, Massachusetts, is making a significant impact on the rap scene with his viral music video "All That Love is Dead." Through his unique style, noteworthy collaborations, and cinematic approach, Apollo is carving a path of his own in the music industry. As his star continues to ascend, we can anticipate even greater achievements and groundbreaking music from this talented artist. Keep an eye out for Apollo, as he is poised to become a household name in the world of rap.